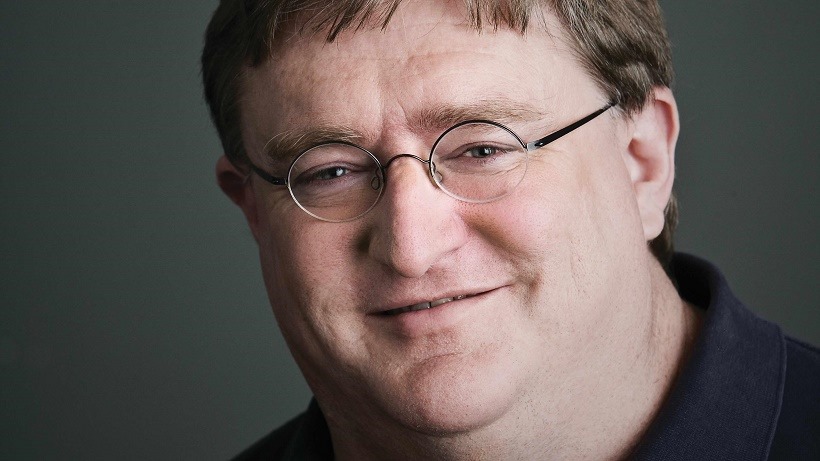 After Friday's chaos over the immediate removal of James "2GD" Harding as the host of the Shanghai Major, Valve CEO Gabe Newell made a post on Reddit offering a short summary of the decision. The only problem was this was not a statement, but rather an extremely disconnected response on the current matter. Harding responded in turn calling Gabe an ass, and of course the community was up in arms.
Fortunately Gabe's opinion of James was not the only announcement he made. He also told Reddit that the entire production crew had been fired after continuous problems with the production, which essentially was extremely poor for a $3 million tournament. Harding took the mature response and slept on it before releasing his 16 page statement entering an extremely personal account of Dota 2, Valve and hosting previous events.
Before we get into the thick of things, allow me to take some time to explain a few important details which began with the firing of James Harding, and ended with the entire production team being fired. The production was an absolute mess from internet drops, sound issues and just general production mishaps. In the video below you can in fact hear one of the production managers, we can only assume, screaming at an employee in the background.
It's rather inaudible but a few Chinese speaking Redditor's offered a brief translation:
'Bujiao you wenti, lingzhen. [2x]. ni thingbudong? LINGZHEN, BUJIAO!! [times many]'

"In english it means 'I dont want any issues (any more) lingzhen (given name in china), do you understand/hear me?. LINGZHEN, DON'T (DO THAT)."
Other's transcribed the screaming at the end to be along the lines of "ANSWER ME, ANSWER ME," but as I mentioned it is rather unclear. If it wasn't clear yet that the production team was a major issue, Chinese translator Bonnie put out a Tweet detailing her experience. It's an extremely long Tweet, but to sum it up: Bonnie was hired as the translator but instead was used as a middle man and in turn took over production acting as the direct link between the production team and the hosts/casters.
"My Job Scope
I was approached by KeyTV a week ago to come to the event as a translator. Their staff were entirely Chinese and I was to be the conduit to relay messages from the director to the English talent.
After the first BO3 broadcast, we realized that the time taken to translate messages from the director and to take cues from him was causing big delays and rocky transitions. Everyone was talking over me (I was the lowest tier in the hierarchy) during the broadcast. So from the 2nd bo3 onwards I had a much wider job scope:
– Run between analyst room and broadcast room to confirm names and sequence of analysts.
– Supervise editing of all CG (names of casters, analysts, next match team images, etc)
– Communicate with analysts and casters to do sound checks
– Take lead over ENTIRE production crew and cue transitions, switcher, highlights recorder (This involves monitoring and listening to the talent so I know when to change scenes)
If you have experience in production this is actually the role of a "director".
Inevitably this is what lead to the production team being fired, and the Major in turn went to shambles.
James Harding responds
As I mentioned above, James Harding took his time and delivered a 16 page statement after being asked by Valve to "put it on ice." The statement is an extremely detailed account of Harding's past experiences with Valve, and the experience at the Shanghai Major. This is apparently the segment which got Harding fired.
"So, The segment finishes. I go to production room to ask Bonni the producer when she thinks we will start again. She doesn't know but tells me she will come get us from the dining room when she knows. Then rushing around the corner comes Bruno.

Bruno: James… You're fired

James: What?

I peer at his phone he is holding, He has an email open, I can quickly read The mail is  from Gabe Newell, That much I saw. I cannot read it, but it appears to be about 3-4 sentences. I looked at his phone because for a brief moment he was just staring at it in disbelief. So.. I joined in.

I ask why?

Bruno: Bottom Bitch Joke, Disrespectful towards players…"
For clarity it was Bruno (James' best friend) who lobbied for him to get the job as host after refusing to another Dota 2 event after The International 4 (which he explains in the statement). Being notified by your best friend that you'd been fired was a surreal feeling, which I'm sure you can understand on James' behalf.
Throughout the statement Harding expressed his opinion and feelings towards how it was handled, but my favourite part of the entire statement had to be this:
"So, If I'm wrong Gabe, and you just fired me because i'm not your cup of tea as a host. That sucks, you f@#$% up."
As unprofessional as that may sounds, he did, and the community are up in arms and they're not stopping there.
Last Updated: February 27, 2016