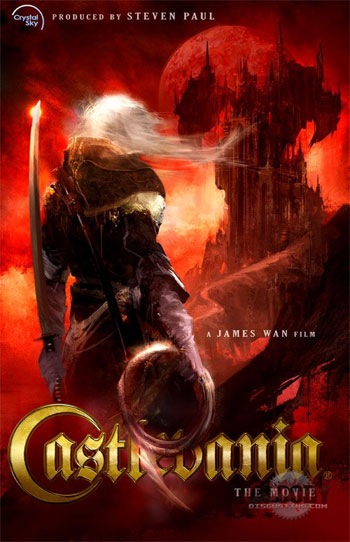 The film adaptation of Konami's NES classic has not not had an easy ride. The film was originally set to be written and directed by the wholly mediocre Paul W.S Anderson – responsible for cinematic masterpieces such as Resident Evil, Alien vs Predator and the abysmal Soldier – but suffered years of development hell. Delays, re-writes, staffing changes and budget constraints plagued the film until its eventual cancellation last year.
Thankfully for fans of the Belmonts there's a celluloid necromancer in the form of James Wan, director of SAW – who is now attached to co-write and direct the film. Wan seems keen to stick closely to the source material, particularly the later, Metroidesque titles.
"I'm very fresh on this project, so its early stages and I'm still trying to work things out, but the producers love my vision for it," James Wan teld Bloody-Disgusting . "I'll be working on the script with a writer to give it a new spin, different to the previous versions. This will have my stamp on it which Konami is very excited about.
"The thing I love about what Konami did with Castlevania, was taking the iconic Dracula mythology and Eastern-European setting, and retelling it with a Japanese pop-cultural sensibility," he continues. "That's the East-meets-West tone I want to visually expand on for the film. I'm thrilled by the opportunity to make a highly stylized, fantasy, action film that focuses on the gothic storyline and the cool, anime-like characters. For once, the human hero is as sexy and dangerous as the vampire villain, and his weapon of choice was what attracted me to the project in the first place – The Vampire Killer Whip."
It's been said numerous times before, but this may end up being the game-to-film adaptation that bucks the trend of them being godawful. It has to be better than The Legend of Chun Li – the only movie I've watched in my life that has made me wish I could be filling in a tax return. The only media released so far is the concept poster – which looks pretty damn sweet.
Source : Bloody disgusting
Last Updated: July 24, 2009