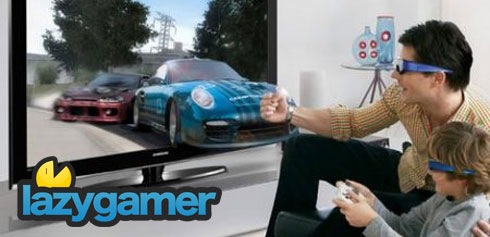 It's not looking exceptionally good for companies like Sony and Samsung who're vehemently trying to force 3D on consumers. A recent survey in Japan shows that nearly 70% of respondents had no interest in purchasing a home 3D TV set  at all.
While a potential adoption figure of 30% is certainly higher than I'd imagined, it's got to come as a sting to those companies that have invested millions in the tech.
"Television makers' expectations for 3D are high but looking at the degree of interest among consumers, there is a big gap with the enthusiasm of manufacturers," wrote Tsuyoshi Kamada, head of Kakaku.com's media-creative section in a report on the survey.
The reasons for the relative lack of consumer enthusiasm? Same as mine really. Of those who exhibited no interest in purchasing a 3D TV, nearly 70 percent cited the hassle of wearing special, battery powered active-shutter glasses, 57 percent said prices were too high and close to 40 percent said there was not enough 3D content.
3D Gaming certainly has its merits – but it's not something I need to have right now. I'll gladly wait until consumer level 3D TV's no longer require glasses, and have large viewing angles.
Source : Reuters
Last Updated: July 2, 2010