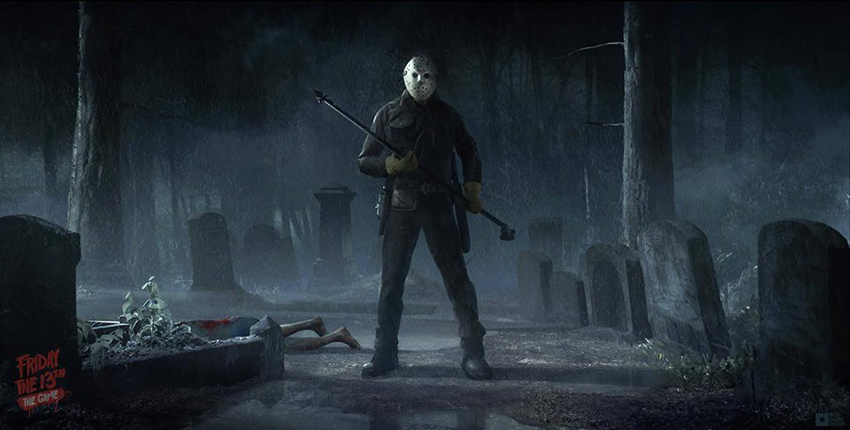 Friday the 13th is one of those film franchises that serves a perfect case study for creative evolution and saturation of the genre. It also makes for an awesome late-night movie marathon whose final entries leave you smiling instead of grimacing. The game version is also pretty fun, where eight players have to either fight or take flight in order to survive the murderous antagonist, Jason Voorhees. And now players can do so on the literal move, as the game is coming to the Nintendo Switch in the coming months.
Speaking to Variety, American publisher Gun Media announced that their video game adaptation of the slasher franchise will be made available to Switch players in the Spring. As teased in this very humourous promotional image: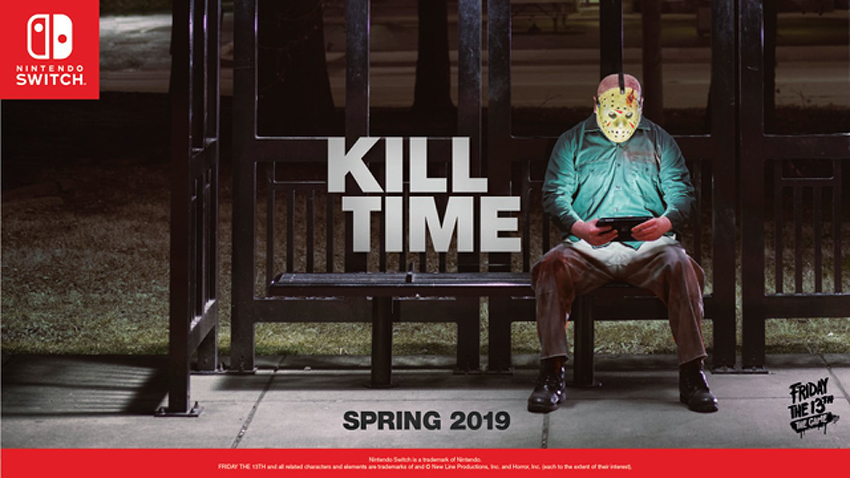 "We're happy to be bringing 'Friday the 13th: The Game' to the Nintendo Switch with the help of our partners at Black Tower and Nighthawk," said Gun Media Director of Communications, Daniel Nixon. "The Nintendo Switch offers a unique experience, in both social settings and on the go, that we feel work very well with 'Friday the 13th: The Game,'"
The Switch version, dubbed the Ultimate Slasher Switch Edition, will feature all existing DLC that has been released, with the exception of items that were exclusive to Kickstarter. We cannot expect any new content though, as a lawsuit brought by the original film's screenwriter Victor Miller means that Gun Media can only make maintenance changes to its title, and not make further use of the franchise's characters. "We can't add any content, whatsoever. Nada. Not even a new tree or rock," explained Creative Director Wes Keltner in a June 2018 blog post. "We can only focus on console-dedicated servers, bug fixes, and maintenance. I know this isn't the news you wanted to hear and I wish the situation were different. But it's the painful truth."
A sad state of affairs. I would have loved to play as Uber Jason from that time he went into outer space. But nevertheless, Friday the 13th should prove to be a positive addition to the Switch, and hopefully marks the first step to adding Jason to the Smash Bros. lineup.
Last Updated: March 5, 2019