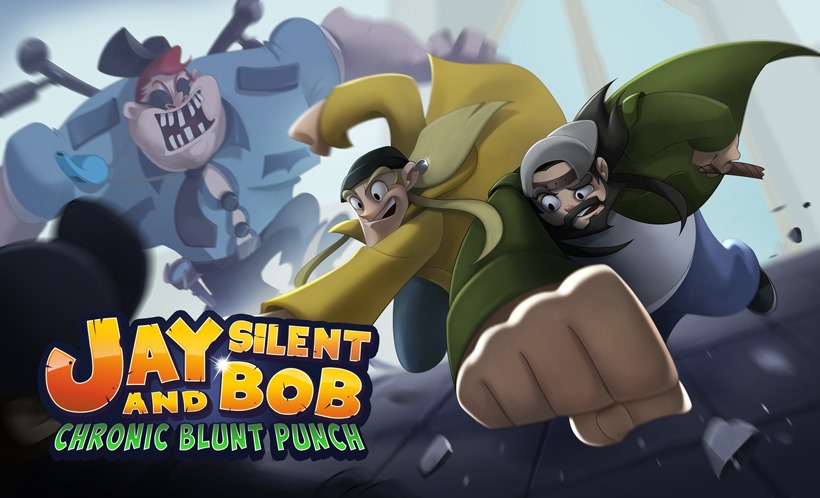 SNOOTCH TO THE MOTHER-LOVIN' HOOTCH! If you grew up in the 1990s and had properly inherited the rampant cynicism of Generation X, then you most likely had a few VHS and DVDs of films such as Dogma, Clerks and Mallrats. The thread that linked all of these movies in a shared ViewAskewniverse long before Marvel claimed the idea for their own brand of movies?
Jay and Silent Bob, hetero life partners with a passion for the chronic and a severe hatred for unusually efficient mall security. The duo of miscreants were the poster-children for anyone who just wanted to spend their lives slacking off and getting properly high, an act that you should only consider in nations where doing so is legal, because we sure as hell can't recommend it without being locked up here in the heartland where some of the best skunk is grown. Allegedly.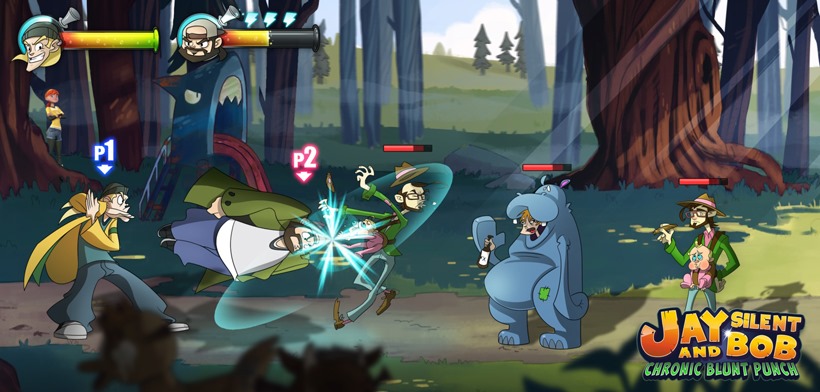 Jay and Silent Bob haven't been seen much of since Clerks 2 wrapped up several years ago. Sure, there's the regular dose of podcasts that feature their alter-egos Kevin Smith and Jason Mewes realising that they're getting old, but the snootchie bootchies have been minimal in that regard. Fortunately, the New Jersey dynamic duo are returning, in video game form.
We mentioned Jay and Silent Bob Chronic Blunt Punch a month ago, a new action game where you'd hurl fists and insults at enemies to get through a shopping mall gone rogue. At the time, the game was looking for some of that sweet crowdfunding cash, to the tune of $400 000. It got that, and then some as the Fig campaign finished up with just over $445 000 in the bank.
That means that several new characters will be added to Chronic Blunt Punch, including a certain ball-busting boxer who appeared first in Jay and Silent Bob Strike Back way back in 2001. The game looks alright, but even my love of Bluntman and Chronic isn't enough to blindly throw some cash at it. Although the Fig model is a tad bit more inspiring, as it allows backers to directly invest in any effort thrown up on that service. For Jay and Silent Bob Chronic Blunt Punch, $328 000 of the cash thrown at it was from investments, while $118 000 came from regular pledges.
Last Updated: April 1, 2016