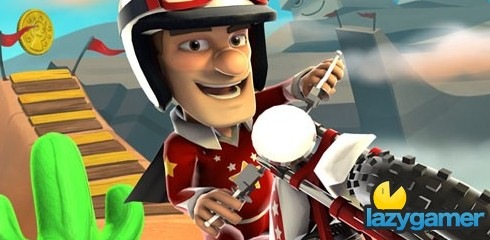 Here's a cute little game that we have completely missed, Joe Danger is an upcoming PSN stunt game (think Trials HD) with comic styled graphics and over the top danger (think Splosion Man) that allows you to create your own tracks to share (think ModNation Racers).
Seriously do we need to say much more than that to get you excited about trying this one out?
For all you non-believers check out the awesome debut trailer after the break. It reminds of me of the old BMX game in California Games… man I loved that game.
Last Updated: June 1, 2010