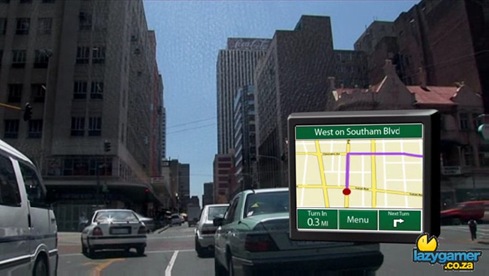 Thanks to some eagle eye spotting by Freddie our city of Gold, Johannesburg, has just been given a new claim to fame.
Okay maybe it's not much of a claim but it's not often that we can be involved in an international video game and in the latest FUEL video the is absolutely no doubt that the city in question is Johannesburg.
As an entirely odd side note, that building in the distance (the black and white striped one) is where I spent a large part of my childhood. My parents had the pub/restaurant under it and I was the delivery boy for the entire building and the surrounding areas during school holidays.
if you want to see how they possibly included Johannesburg in an offroad racing trailer click the link below and take a look.
Oh and don't go looking for Southam Blvd in JHB, that GPS is just lying to you.
Source: Eurogamer
[100 Kudos points to Freddie for spotting this one]
Last Updated: April 24, 2009