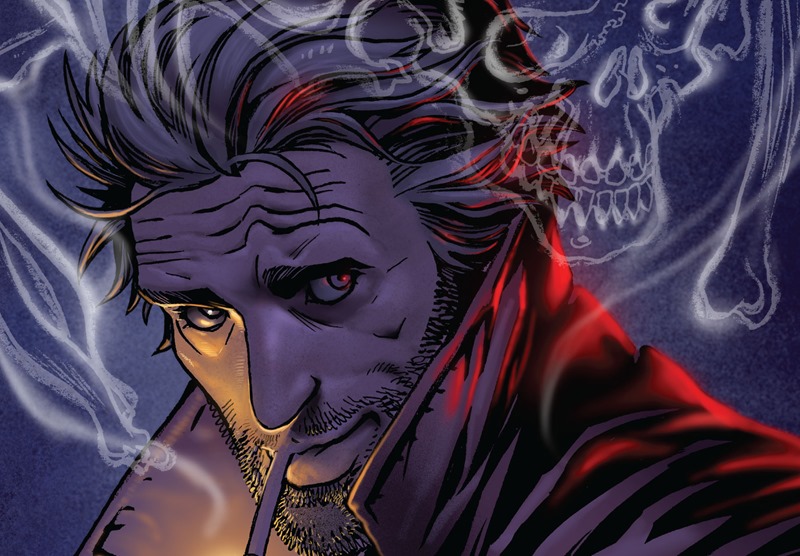 John Constantine. A liar, a cheat and a scoundrel who happens to be about as trustworthy as Syrian democracy. And somehow, still a hero. Decades back when comic books decided that the 1980s were the perfect time to actually grow up a little, along came the likes of Alan Moore's superb run on Swamp Thing which ushered in the era of Vertigo Comics.
Brave and bold, Vertigo was home to numerous books that were written for mature audiences. But between the likes of Sandman and Preacher, there was Hellblazer. A unique title, featuring a chain-smoking magician whose greatest power wasn't all the magic at his disposal but rather a quick wit and silver tongue. With 300 issues and numerous specials in the bag, Hellblazer and the story of John Constanttine is still one of the consistently best series to ever come out of the Vertigo imprint.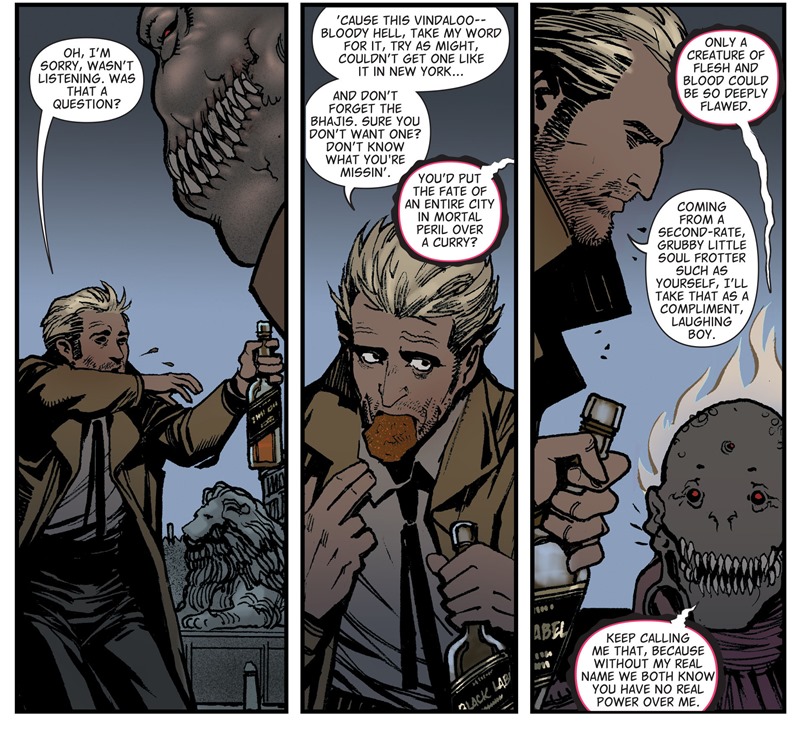 It's just a pity that that quality has been mostly missing in action ever since the New 52 reboot. John Constantine's latest adventures haven't been bad exactly, but his last solo series felt a little too tame as it was pulled into the mainstream DC Universe. And that's a shame, because even having to abide by the restrictions of an age rating shouldn't be enough to hold Constantine back. Just look at his few appearances in the web series prequel for Injustice: Gods Among Us to get an idea of how to apply the character to the right scenario.
Fortunately, The Hellblazer is back in action with this new intro issue.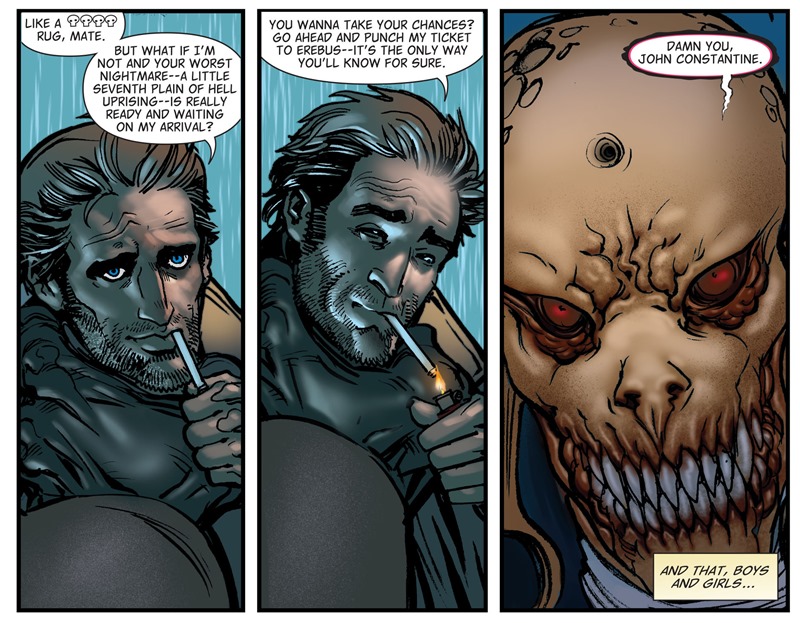 I'm not going to mince words here: It's a properly back to basics approach. Constantine is sick of life in New York, and he's headed back to London. Only problem: He was chased out of his favourite city last time by a soul-collector who placed a curse on Constantine that'll rip his soul to shreds unless he finds a way around it with yet another con. A con that involves Constantine turning himself into patient zero and gambling that a very pissed off reaper of souls doesn't want to handle having to ferry 8 million souls into Hell itself.
Let it not be said that this Hellblazer isn't ruthless enough to make good use of the demon blood in his veins at least. It's a distinct vibe that only Constantine can pull off, as ably handled by the writing of Simon Oliver and the art of Moritart that manages to capture the grimier side of London and the people who inhabit it.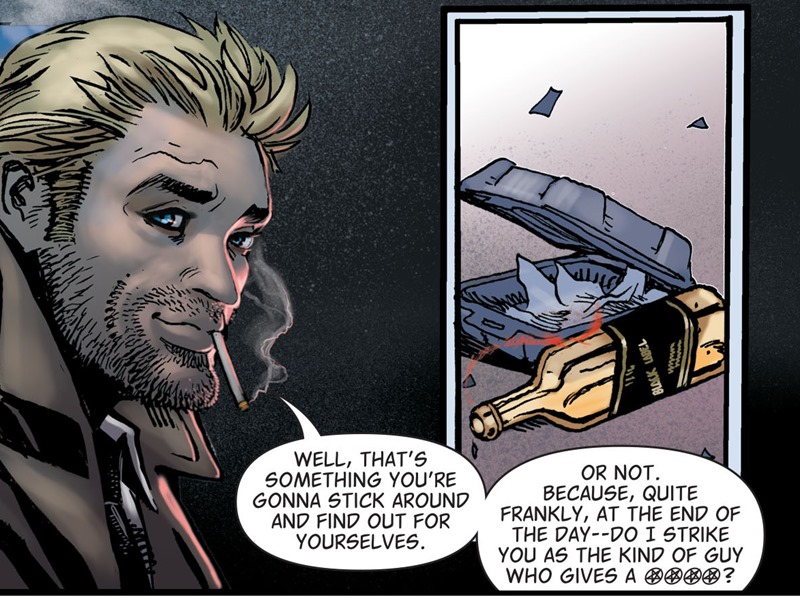 At the end of the issue, it's business as usual for Constantine. And it's a familiar status quo that I'm happy to see more of in future issues.
Last Updated: July 21, 2016