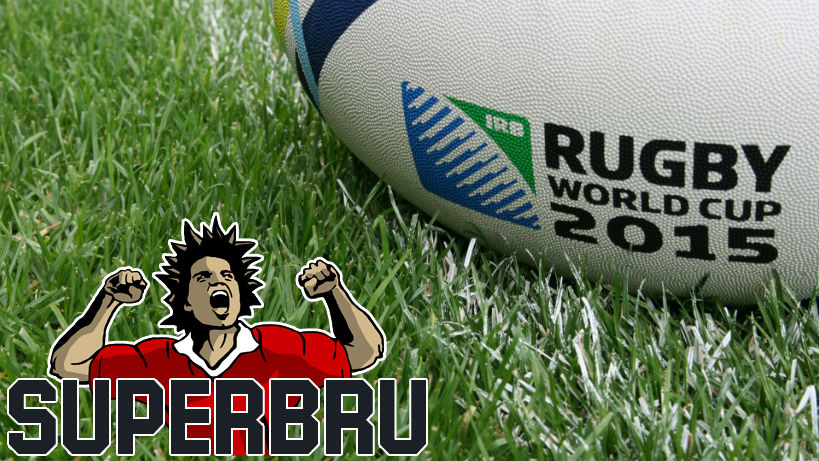 After weeks of count downs and excitement, it is finally upon us. This weekend, I will be decked out in my green and gold to watch the Springboks take on Japan. I won't even mention my sushi cravings because that will feel strangely traitorous. Instead, I'll make lewd gestures with my boerie roll and scream with the best of them. But you know how you can be even more invested in the game? By joining our Lazygamer World Cup 2015 SuperBru.
You never really doubted us, did you? You knew that we'd be doing a SuperBru – we just can't resist. So, head on over to our SuperBru page and join up. Apologies in advance – I have a greater understanding of the rules of Rugby than I do of how this SuperBru site actually works, and Gavin is trusting me to help out so my management of it all might be filled with fumbles and fouls. Still, I'll try not to choke on the responsibility.
Really though, this adds so much more excitement and might even make you watch some of the games you'd otherwise skip. Make your bets and see who comes out on top of the log. Obviously I'm supporting the Springboks, but I am curious how far the USA will get, and Ireland could just be an interesting dark horse to support in this World Cup. Just please, no one support France. Can you all please promise me that?
Geez there is far too much sporting to keep track of coming up. How can the Curry Cup and World Cup run alongside each other – there goes my biltong budget! Speaking of budgets, we will be organizing prizes of some form for you guys, but we aren't 100% sure of what they are just yet. Imagine it like a Humble Bundle – more awesomeness to be added soon.
Last Updated: September 14, 2015