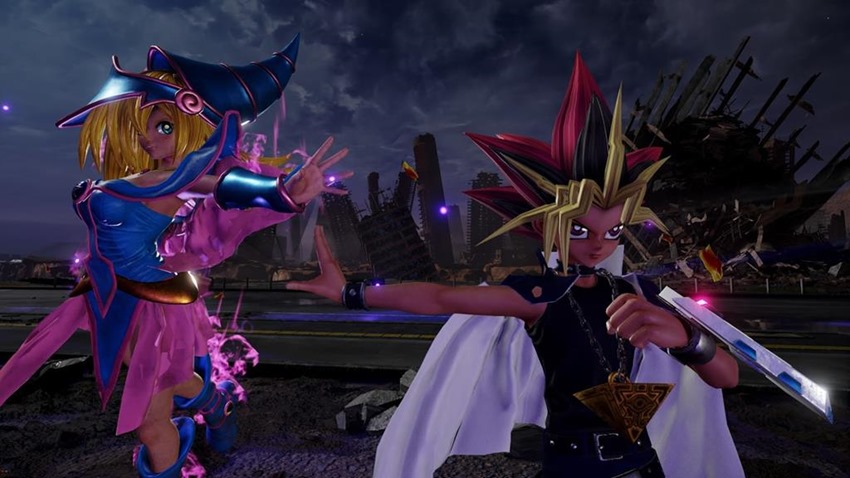 "Goku could totally beat All Might in a fight," one anime fan said to another. "NUH UH" said his intellectual opposition, flexing the full breadth of his well researched rebuttal. At that point, the wall exploded in a shower of debris. There I lay, broken and bloody by the realisation that the laws of physics are a bastard and that the hospital bill I was about to be hit with was probably going to have some made-up numbers on it.
"GENTLEMEN" I shouted, spitting out a few teeth in their vicinity. "Let's settle this the way that the anime gods intended to fellas…with a video game".
Jump Force is that game. It's so Shonen Jump in nature, that the version announced wasn't even in its final form, as Jump Force can go over 9000 on the collectible scale with its sexy new collector's edition. See for yourself, below: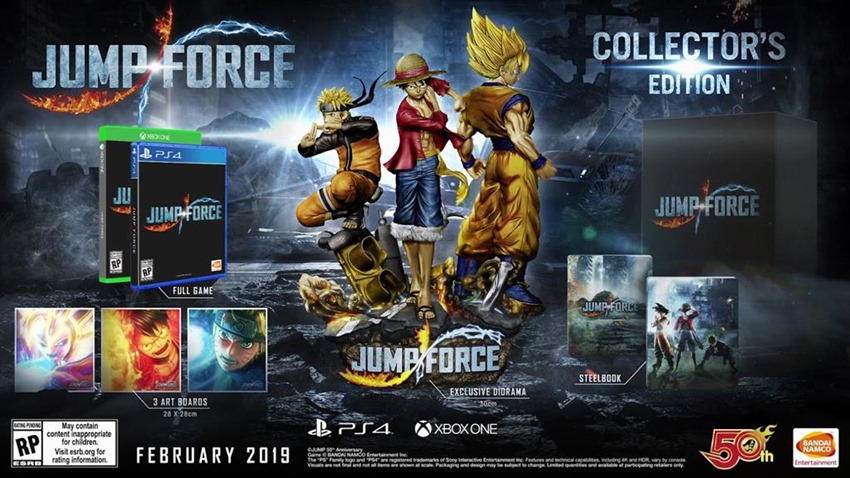 Sweet Shenron, that is a nice statue. Here's the full list of goodies you'll get if you plonk down a fat stack of Zeni for that particular edition of the game:
A copy of Jump Force
Season Pass, which includes 9 additional characters, that are also purchasable separately
30cm exclusive Diorama of Naruto, Luffy and Goku
Jump Force Steel Book
3 Art Boards (28x28cm)
If you're keen to try out Jump Force ahead of its February launch date, then good news! Jump Force will hold a closed beta next month: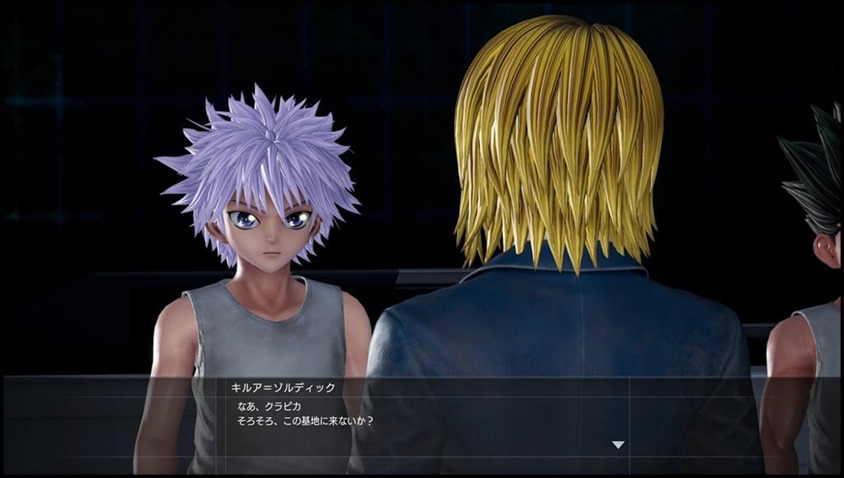 A closed beta test is scheduled forJump Force 12-14th October 2018 for the Xbox One and PlayStation 4. Spaces are limited and only open to members of the EP!C Rewards Club. Registration will close on 7th October, 2018 – 11:00PM BST and closed beta codes will be sent out by emails in the following days.
To sign up, just head over here and create an account. Easy. Lastly, the Jump Force roster just got a little bit bigger. In addition to the recent inclusion of Yugi from Yu-Gi-Oh! (IT'S TIME TO D-D-D-D-DECK YO FACE!), Hunter X Hunter's Killua will also join the fray, alongise four original characters designed by Dragon Ball daddy Akira Toriyama:
Yusuke and Toguro from Yu Yu Hakusho round out the new reveals, characters from an anime that I've never seen because I'm obviously a fake anime fanboy oh the shame of it all: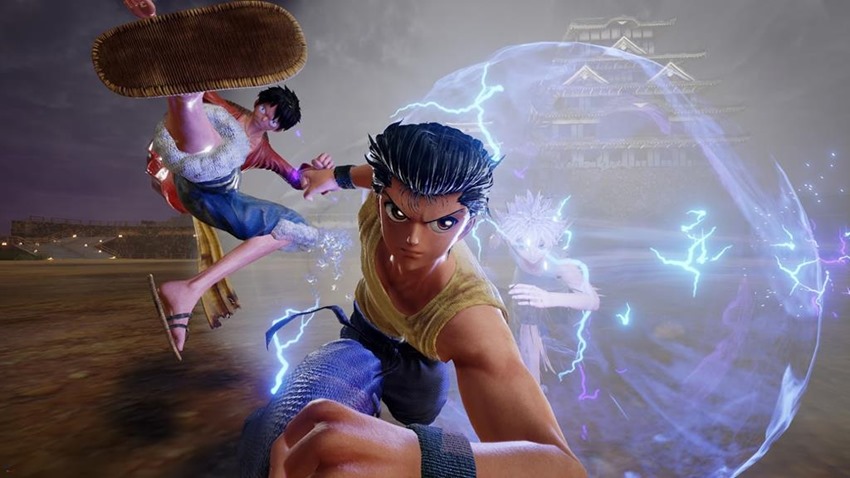 Looking good! Jump Force is a hell of a good-looking brawler, and I'm keen to see just how much meat there is on the bones of this game when that beta test goes live next month. At least that way, fans won't consider me to be an anime of the state for once.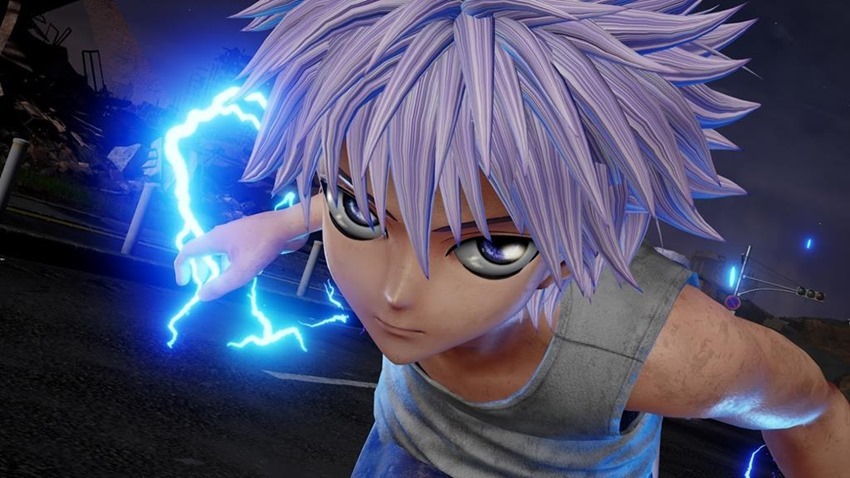 Last Updated: September 25, 2018