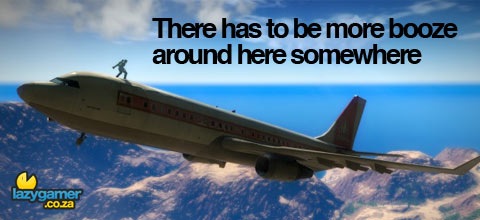 An email arrived in my inbox this morning from Nu Metro stating that the Just Cause 2 demo has been announced and a date had been revealed.
What I didn't know is that the demo is going to be freakin' huge at 35 square miles with Square Enix calling it "one of the biggest freeroaming demos of all time". The demo will become available on March 4th, 2010 for the Playstation 3, PC and Xbox 360.
There is no indication of the download size yet but we will try and keep our bandwidth-starved readers posted. Hit the jump for more information.
Square Enix London Studios, a part of Square Enix Europe, today announced an incredible, action-packed demo for the hotly anticipated freeroaming action game Just Cause 2 will release on March 4th, 2010.
More from Press Release
Available for PlayStation® 3 computer entertainment system, Xbox 360® video game and entertainment system from Microsoft and PC, the Just Cause 2 demo will feature a massive 35 square miles of the Lautan Lama Desert, a vast expanse of stunning, sun-scorched scenery taking up just one of the many islands in the 400 square miles of the Panau archipelago. Packed with towns, villages, military installations, mountain ranges, missions and more, the demo will feature an astonishing amount of activities for the player… and opportunities for adrenaline-fuelled chaos are limitless.

Hunt down and assassinate one of the game's 50 military colonels; devastate military bases, bio fuel chambers, government infrastructure and more; hijack tuk tuks, military 4x4s, armoured vehicles, mopeds, helicopter gunships, light aircraft, mini vans and numerous other military and civilian vehicles; freefall from desert outcrops or from burning planes at 20,000 feet; and unlock one full, multi-stage mission, traversing the mountains to a heavily fortified government radar station and ending in an unforgettable desert car chase.

"The Just Cause 2 demo is simply massive and with so much to do, the replay value is enormous," said Lee Singleton, General Manager of Square Enix London Studios. "It's easily one of the biggest freeroaming demos of all time and for fans of openworld games, it's unmissable."

The Just Cause 2 demo will be available March 4th, 2010, on PlayStation®Network, Xbox LIVE® Marketplace and Steam.

As Rico Rodriguez, the Agency's most powerful weapon, players must take on the island of Panau and its military regime in order to track down Rico's former boss and mentor, Tom Sheldon, who has gone rogue with millions in Agency cash and intel. Using a unique grapple and parachute combination, there is no vertical limit as the air becomes your playground: grapple a passing plane in flight, hijack helicopters, BASE jump from the tallest buildings or mountains and leave a trail of chaos and destruction in your wake. Just Cause 2 offers players the freedom to tackle missions any way they choose and, with over 100 vehicles and countless upgrades and collectibles, the choices for relentless adrenaline-fuelled action are limitless.

Just Cause 2 will be available for the PlayStation 3, Xbox 360 and Games for Windows® and will be released under the EIDOS brand portfolio. All formats will release in-stores on March 23rd, 2010, in North America and March 26th, 2010, in Europe, Middle East, and Australasia. More information is available on the official website at www.justcause.com.
Last Updated: March 1, 2010