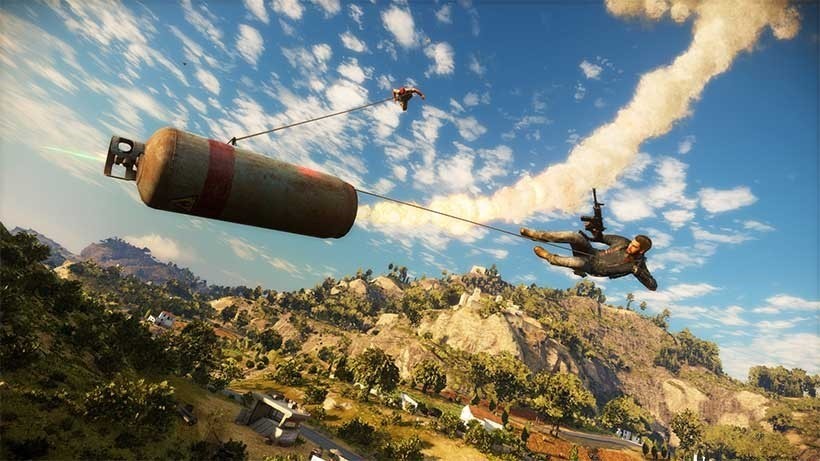 Just Cause 3 is out – and according to those who revel in wanton destruction of physically-based, virtual worlds, it's a riot. It has been let down a little but a few technical issues though. It's not been everyone's experience mind you, but many players have had issues with bugs, glitches, unbearable load times and frame rate issues.
For those people, it's been enough to hamper an experience that's really built all around being fun, and not taking itself particularly seriously. Developer Avalanche has said it is working double time to fix these issues. They want to make the game "as awesome as possible"
"We know that some of you are encountering some technical issues – we're looking into them all and we're fully committed to providing you the best possible experience," said Square-Enix Global Communications Manager Petra Opelova on Steam.
Unfortunately, there's no word on when that patch might be coming. The game's in need of proper SLI support (like most PC games these days, it seems), and crashes to desktop for many other PC players.
"We know you're going to want specific information on when a patch will land and what will be fixed – we would love to give you that information, and we will as soon as we have it. But right now, a little over one day since we launched, we have huge numbers of players in our enormous game world and we're monitoring all the data coming in."

"We need a little bit of time to recreate some of these issues and build fixes. Rest assured though – we are fully committed to making Just Cause 3 as awesome as possible. We already know loads of people are having a blast with the game but we'll do all we can to make sure everyone is laughing and smiling as they play."
The PC version's also been lambasted for its use of Denuvo's anti-tamper technology (which many keep insisting isn't DRM, though frankly, that's just nomenclature). That's the publisher's wont of course – but Denuvo makes it pretty hard for the game to me modded. If you'll recall, Just Cause 2 on PC was a modder's paradise, with some industrious tinkerers even adding in a multiplayer mode.
Last Updated: December 3, 2015