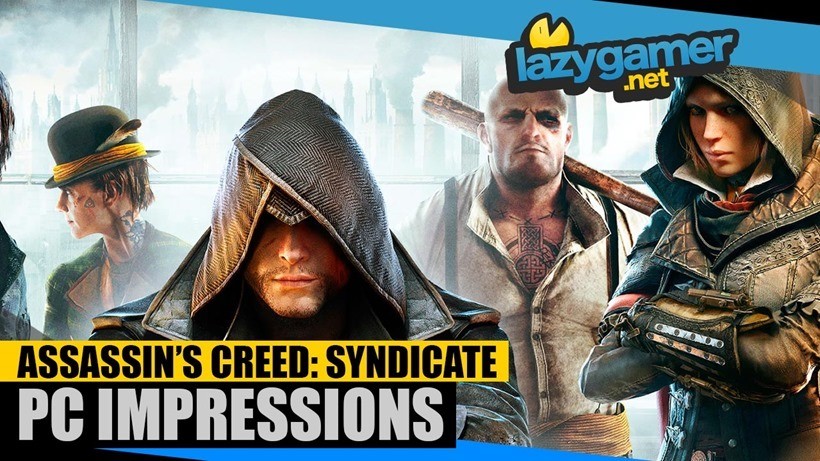 Assassin's Creed Syndicate finally made its way to PC this week, and I've been restarting my adventures with Jacob and Evie Frye to see just how well Ubisoft's latest port on PC holds up. Ubisoft in the past has been notorious for below par jobs on this front, especially if you pick up the game at launch. What I can say s that Assassin's Creed sure feels like a PC game – in the sense that it's going to take a lot of tweaking to get working right.
One thing that is good straight away is the number of options available to you. It isn't as extensive as say, GTA V, but the options menu let you mess around with a large range of anti-aliasing options and some truly advanced Shadow techniques. All of this is complimented by a Video Memory slider, which I think should be standard in every single PC game to aid graphical tweaking.
Just for reference, here's what I was testing the game on:
Asus Nvidia GTX 970 (Overclocked to 1400MHz on the Core Clock, and 7900 MHz on the Memory Clock)
Intel Core i7-2600K Sandy Bridge (Overclocked to 4.5GHz)
8GB DDR3 1600 RAM
Standard HDD (no solid state loveliness here)
The game immediately set me to a "Very High" graphical preset, which you can see in the video below included some advanced shadows and MSAA anti-aliasing. Syndicate was being optimistically kind to me, so I rolled with it. The results, however, proved that I probably should've been a little more conservative.
Despite my GTX 970, Syndicate struggled at most times to keep the framerate at 60FPS. Even notching down to FXAA didn't seem to fix that, with smoke and particle effects forcing the frame \rate to nosedive well into the low 30s. It's incredibly jarring, especially since indoor locations sometimes maintained a smooth 60, while climbing to higher perches certainly helped things along.
But it seems anti-aliasing and some of the more intense shadow rendering techniques are to blame here. Over at PC Gamer they tried Syndicate with three GTX 980s all working together, and still experienced low drops when set to Ultra presets. Notching down the PCSS Shadow in particular boosted the framerate, so it's your go to setting if you're itching to claw back some frames.
It was easy to fix. Using MSAA2x + FXAA instead of MSAA4x + FXAA got them a solid 60+ fps in outdoor areas. And reducing shadow quality was especially helpful. With settings on the 'high' preset, they were getting a steady 70 fps, peaking at 100 fps. In other words, those highest anti-aliasing and shadow quality settings really are ultra.
But Syndicate is a graphically demanding game, and it's a case of Ubisoft actually nailing their minimum and recommended specifications this time. Whether that's down to optimisation or just how the port functions on PC is up for question, but those running on moderately powerful PCs will have to settle for a mix between Low and Medium it seems. Assassin's Creed Syndicate is out on PC now.
Last Updated: November 20, 2015