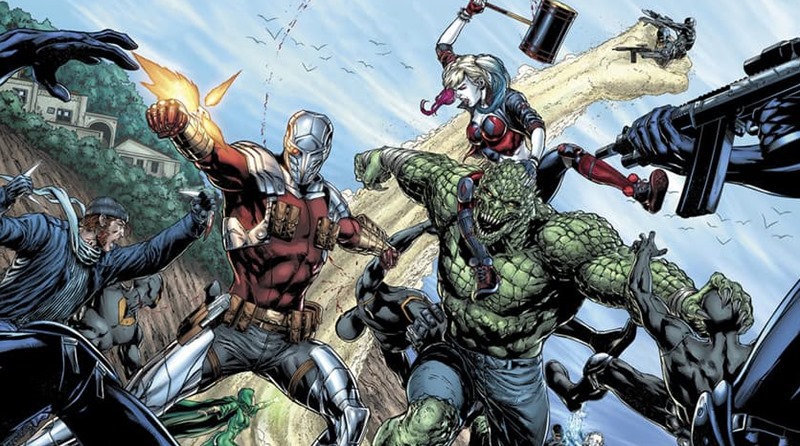 Every comic book publisher dabbles in big annual events. Marvel and DC are no strangers to the idea of spending a year or several spinning threads in their various books, and then knitting them all together into one crossover sweater that usually promises ramifications for years to come. When said jersey does deliver, it results in classic events such as Final Crisis, Dark Reign and No Man's Land.
Since the New 52 launched in the DC Universe, storylines of that scale have been seldom seen, and even less decent. I wish we could all forget about Convergence. Hrrrnnngghhhh. But with DC Rebirth being a reminder of what makes these characters so popular and enduring, the distinguished competition is looking to inject some of that reinvigoration back into their crossover events.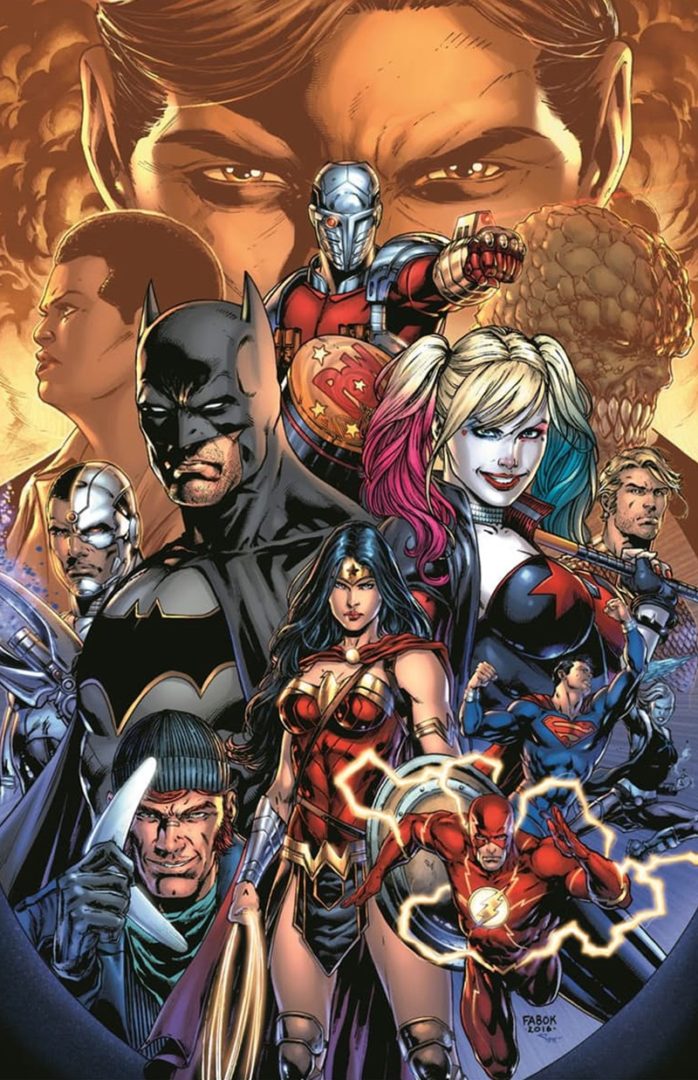 Which all begins with Justice League Vs Suicide Squad, a six issue series that pits DC's most high-profile villains and heroes against one another in a manner that echoes their feature film appearances. While Joshua Williamson will pen the entire series, the visuals will be handled by six different artists: Jason Fabok, Tony S. Daniel, Jesus Merino, Fernando Pasarin, Robson Rocha and Howard Porter, while Alex Sinclair handles all of the colour.
That's a sixpack of heavyweight art talent with wildly different styles, Williamson is looking to keep the story consistent while catering to the strengths of each of the artists on board. "Thankfully, I was already familiar with all the artists. I hadn't worked with any of them before, but I was already familiar with their work, and I had known their work for a while, so it was in my head," Williamson said to CBR.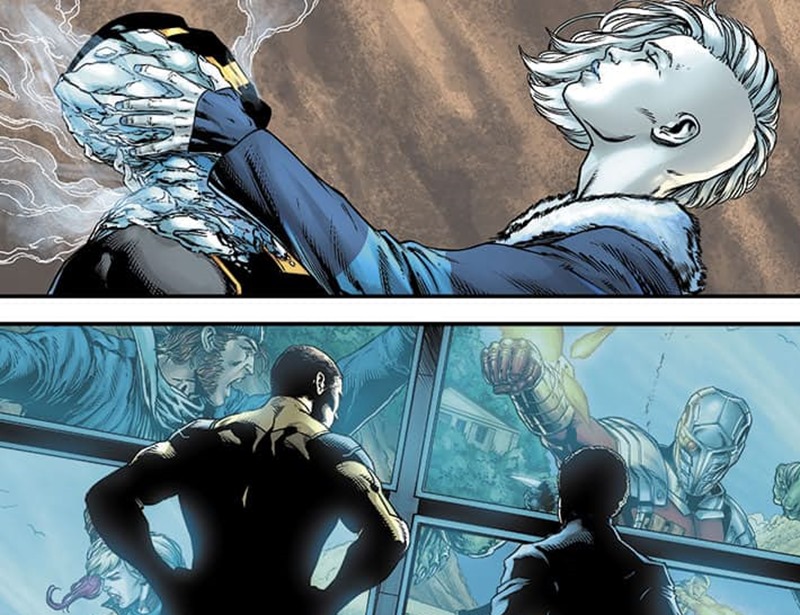 When we started talking about what each issue was, and how big each issue was, we knew which issues were a little more action-packed, and which ones were going to be a little calmer, and which ones were going to be the bigger, epic ones.

With Howard Porter doing the last issue — I've been a really big fan of Howard Porter since he was the artist on "The Ray." Next year will be the 20th anniversary of "JLA" — for me, that was a big deal. That definitely impacted how I was writing the last issue; I wanted to give him something he could play with.

Having communication with the artists definitely helps on a project this big, with this many moving pieces. It isn't a matter of me handing over a script, we keep having these conversations and talking about what's working, what isn't. Writing is done when the artist is done drawing it.

It was interesting having this many artists on this, but every issue looks amazing. I'm looking at these issues — this event is going to be beautiful at the end.

For me, that was a big part of it. Some of these characters have met each other, so I get to play with that dynamic, but there are some characters I don't think have really spent a lot of time together, and they have these small moments. There's a moment in issue #1 between two characters I think have never really interacted very much — one from the Suicide Squad and from the Justice League — it's cool getting to show that.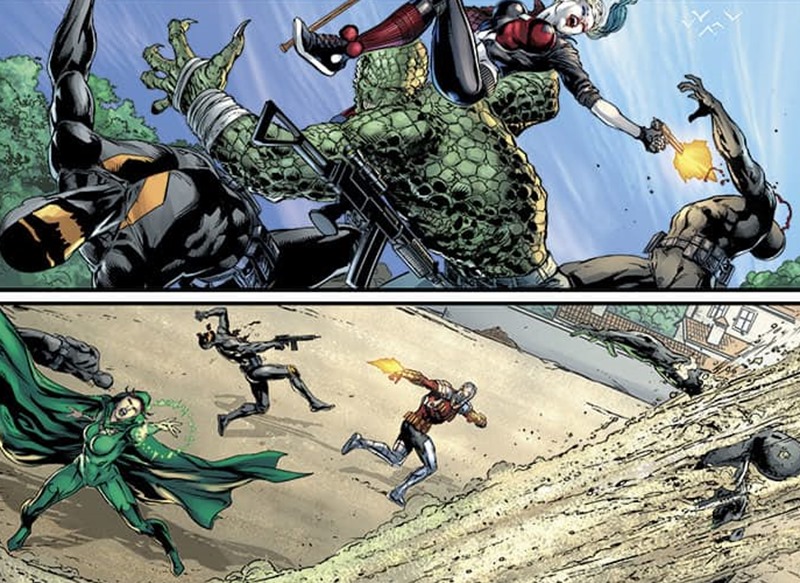 While plot details are being kept under wrap, there is one theme that Williamson wants to run with in Justice League Vs Suicide Squad: Namely a series that focuses on fun and big budget action. "For me, I really wanted to make something that felt like a big-budget summer blockbuster movie," Williamson said.
I knew I wanted to make it feel like these movies that I love, big-budget set pieces with a lot of characters. I stuck with that tone as I was writing it, and as I was talking to the editors, and I was thinking about what Jason was going to be doing. I started building towards that — I want to tell a big-budget disaster movie in the DC Universe.
"From a visual side, just like Josh is saying, I just want to make it like a blockbuster film," Fabok added.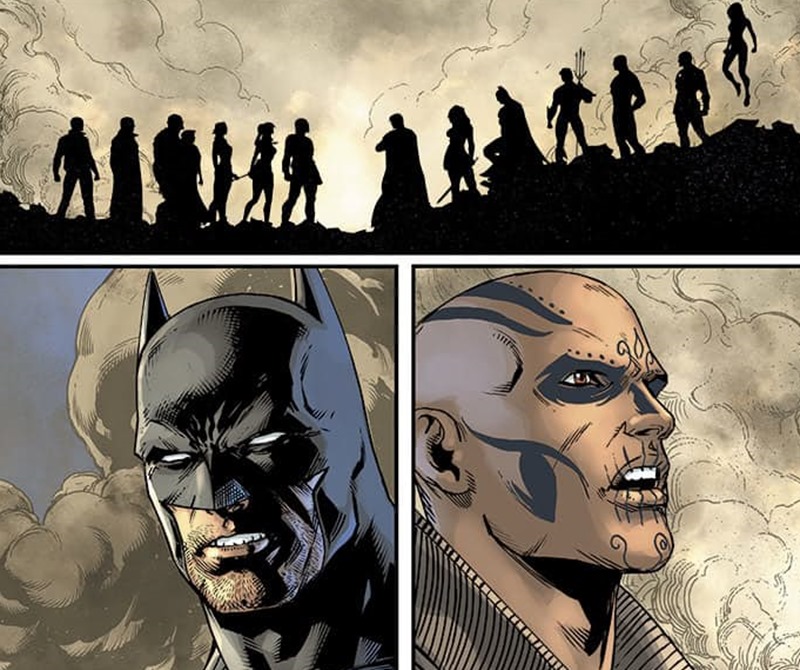 You want to see all of these awesome characters come together and battle each other, and set a tone for what's going to come in the next couple issues. These are the kinds of books I really enjoy doing. After drawing "Justice League," I got used to team books with lots of characters, and figuring out how to make everything work together. I had a lot of fun on this issue.
Justice League Vs Suicide Squad hits shelves next month.
Last Updated: November 24, 2016