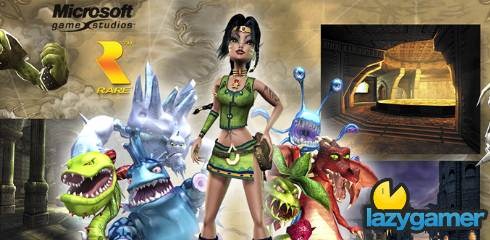 The Internet is a flutter this morning with rumours that Kameo 2 has been cancelled by it's developers, Rare.
Apparently the game has been shoved aside so that the more important Project Natal work can be completed on time… and the first one didn't sell so well either so it seemed like a lost cause.
Honestly I thought the original one was fun and I actually bought the thing 3 times since my first was stolen and my second was repatriated by the family.
I didn't ever to manage finish it right enough but I would have been excited about a new one in the works, unfortunately it looks like that will never be the case now.
Source: CVG
Last Updated: November 3, 2009