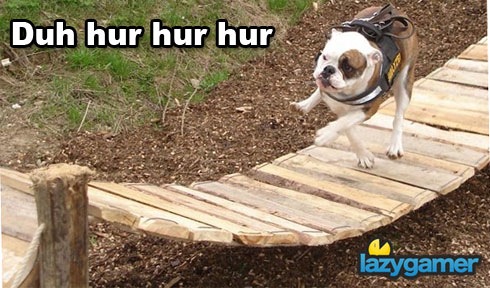 Thank you, Captain Obvious. "I think we did cater for a market, albeit not as big as the traditional PSP-3000 market," Kaz Hirai told MCV. "It is the first time we have done that with any of our devices, and we did get a lot of feedback, both good and bad.
Do you think maybe that some of the feedback was that – despite it being a sexy bit of kit – it was too damned expensive, and the inability to play UMD's actually alienated PSP fans? Yeah, that's what I thought.
"I think we need to make sure we have as many titles available to download as possible, to make the experience as easy as possible. But also pricing is perhaps an issue. Because of the cost reductions we've been able to do over the years, the traditional PSP has benefited. But the PSP go is a completely different design, so the cost trend is different."
"Those are some factors. But I'm happy with the results that we've seen on PSP go, including the invaluable feedback that we've been getting from our consumers. I think it has done well for us."
It probably has done well for them, and for all gamers. I suspect if the PSP go had been monumentally successful with its digital-only model, the next console from Sony might've featured a similar system. So thank you, PSP go for letting hardware and systems manufacturers know that the world isn't quite ready for a digital-only distribution model.
Anyone else find it strange though that even Sony is referring to their digital-only handheld in the past-tense? It's almost as if they've realised it was a complete and utter failure – and have put it out to pasture?
Source : MCVUK
Last Updated: September 9, 2010