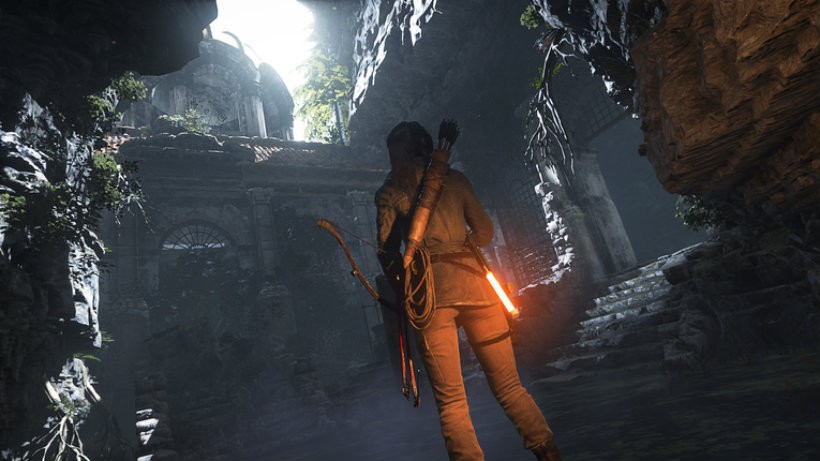 Sir Terry Pratchett had a profound impact on the world of fantasy and speculative fiction and his death is still mourned around the world. Of course his daughter, Rhianna Pratchett has had to mourn in her own way. While working on Rise of the Tomb Raider, she was able to channel that energy and help preserve a memory her dad was most afraid to lose.
Speaking to GamesRadar+, Pratchett explained that when her dad was being interviewed about Alzheimers, he said that there was one memory in particular that he didn't want to lose:
It was about the time I was born. The night I was born. I immortalized that memory in one of Richard [Croft]'s diaries. So it's a little– it's a riff on that memory of my father's, rolled into Richard's memories.
Pratchett explained how fitting it seemed considering the way Tomb Raider was so interwoven in her life; her dad introduced her to the franchise with the original PlayStation game and her first video game event was a Tomb Raider 3 launch. Rise of the Tomb Raider gave her the chance to explore her own parallels with Lara Croft and their fathers.
I do think about my dad when I think about Tomb Raider. I really enjoyed writing Richard's diaries and his thoughts back to Lara. That was, I don't know, a little bit cathartic.
It's quite cool to think of the depth of character and emotion that has gone into the diary entries. It makes me even more keen to get my hands on the game. So, if you're a fan of the Pratchett clan and want to hear the favorite memory of the late Sir Terry Pratchett, you'll find it in Tomb Raider. That's really rather cool.
Last Updated: November 16, 2015