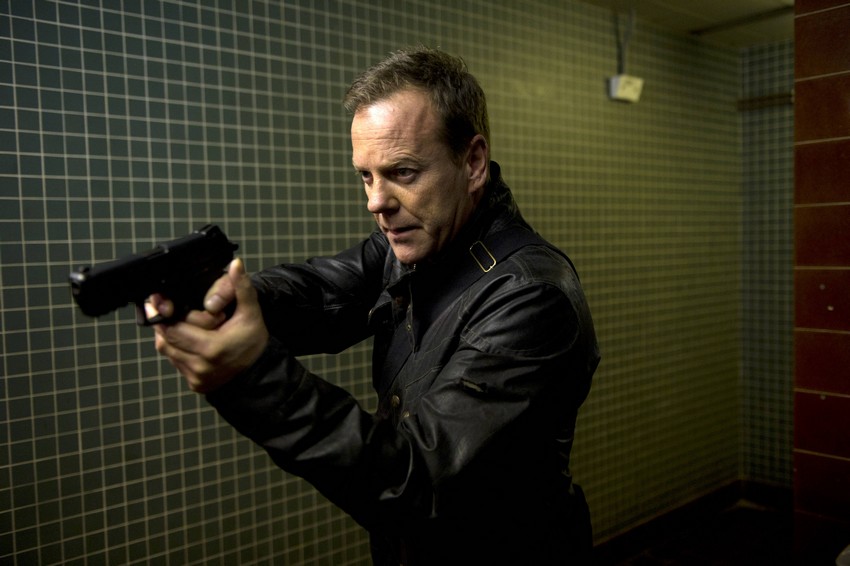 Early this year, while being scolded by my wife for doing something I wasn't supposed to, I cracked a joke that I had been falsely accused and it was the one-armed man that did it. My wife was not impressed. And neither was I, because it turns out she didn't understand the reference as she had never seen The Fugitive. I rectified that oversight posthaste, and I have to say that 7-time Oscar-nominated thriller still holds up as a rather great time. Now a whole new generation (or maybe just people who hadn't seen the 1993 version) will get to know The Fugitive thanks to an upcoming remake… just don't expect any one-armed men though.
TVLine reports that this new version will be an all-new TV series reimagining, actually returning The Fugitive to its small screen roots where it first began life as a very popular show in the 1960s. Both the original TV series and the 1993 feature film version starring Harrison Ford and Tommy Lee Jones dealt with a man falsely accused of murder on the run from the brilliant lawman dogging his every step. This new version will see Golden Globe winner Kiefer Sutherland (24, Designated Survivor) probably channelling some Jack Bauer again as he plays the cop set to take down the on-the-run accused played by Boyd Holbrook (Narcos, Logan).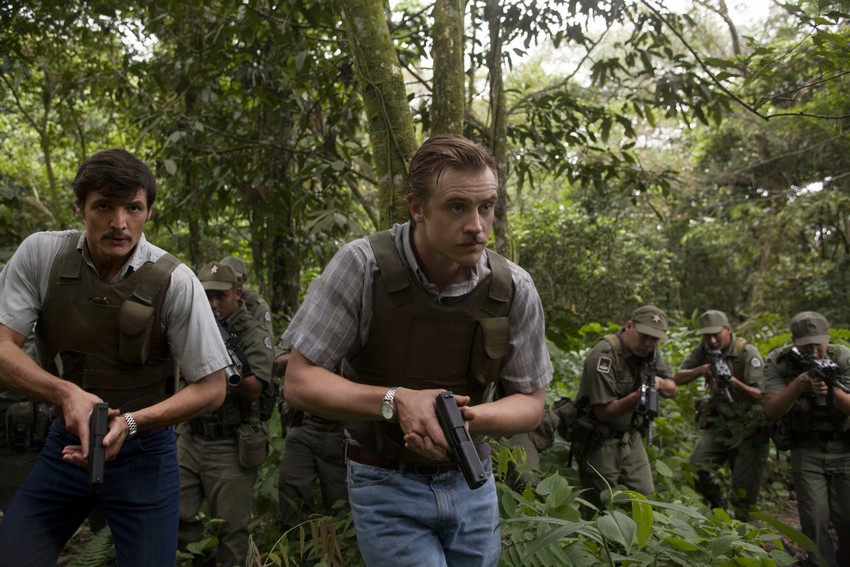 Here's the official synopsis for the show:
When a bomb rips through the Los Angeles subway train he's riding on, blue-collar Mike Ferro (Holbrook) just wants to make sure his wife, Allison, and 10-year-old daughter, Pearl, are safe. But the faulty evidence on the ground and "tweet-now, confirm-later" journalism paint a nightmarish picture: it looks to all the world that Mike was responsible for the heinous act. Wrongfully — and very publicly — accused, Mike must prove his innocence by uncovering the real perpetrator, before the legendary Detective Clay Bryce (Sutherland) heading the investigation can apprehend him.
I'm a huge fan of Sutherland's and I think Holbrook is a legit star, so that alone got my attention. However, the modern slant on things, of having the internet essentially act as judge and jury declaring a verdict on somebody before seeing the evidence, is certainly an interesting one here though. Handled deftly, it could make for some compelling commentary as well as being thrilling. Go all heavy-handed and preachy though and it will be eye-rolling stuff. The person tasked with getting that balance right will be Nick Santora, creator of NBC's high-tech thriller series Scorpion, who will act as showrunner for this Quibi series.
And if you're wondering what a Quibi is, it's an upcoming American short-form mobile video platform founded by big money Hollywood bigwigs Jeffrey Katzenberg and Meg Whittman. With a name derived from "quick bites", Quibi is looking to introduce a brand new format of digital entertainment as it will consist of productions running two to four hours in total length, but split up into small parts no more than 10 minutes long. Just how that translates to the scripting and pacing of something like The Fugitive is still to be seen, but Quibi has a LOT of money and some real major Hollywood power players behind it, driving the platform to its proposed April 2020 launch. Hopefully, The Fugitive won't just be chasing after its success when it debuts.
Last Updated: September 18, 2019