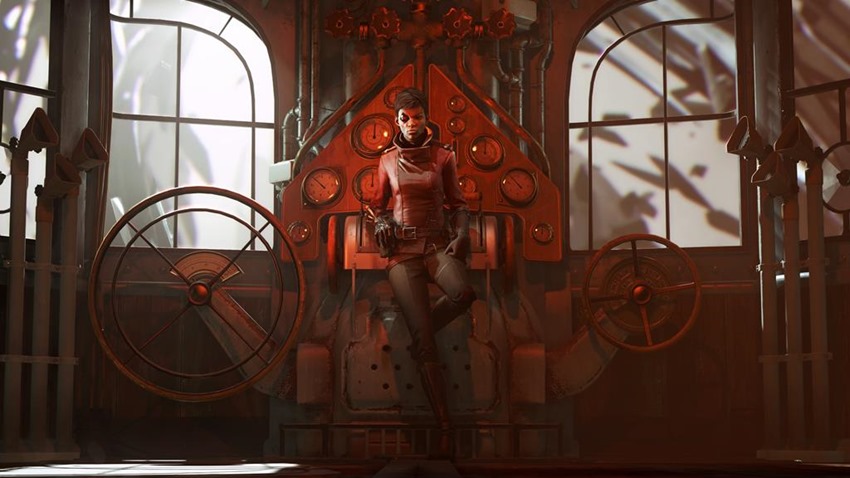 Over the last week or so, I've been getting back into anime. Specifically, one series that I found on Netflix, called the Seven Deadly Sins. It's your typical action anime with an uncomfortable level of sexual harassment, centred around characters known as the titular seven deadly sins and who each represent an aspect of mankind's worst traits. Albeit in an oh-so-cute format.
What does this have to do with Dishonored? Not much, but if that anime series expanded its roster then I'd be the fat-faced sin of having never ever played Dishonored. This trailer for Death of the Outsider, is really making me regret my second-greatest sin (regularly eating Debonairs is my first):
For the uninitiated, the trailer above stars the awesomely-named Billie Lurke in a standalone expansion to Dishonored 2 as she makes good use of her own set of supernatural abilities to be a blade in the dark. Fans of the highly-rated DLC from the first Dishonored game get another treat, in that the Knife of Dunwall himself pops up to further mentor players in their battle to slay a god. Daud's well that ends well.
Having Billie Lurke as the newest protagonist also ties into developer Arkane's efforts to give players a broader range of characters to not only play with, but also identify with. "Billie as a character then guided us the rest of the way, going after the man she'd seen as an extended father, Daud, and doing what he could not, going further than he could go," Arkane's Harvey Smith said to VG247.
Death of the Outsider hits shelves on September 15 for PC, PS4 and Xbox One. The voice cast looks (and sounds!) pretty impressive, with Rosario Dawson returning to voice Billie while Michael Madsen gives Daud a gruff set of vocal pipes to chat through. Robin Lord Taylor rounds out the cast as the enigmatic Outsider whose time is quickly running short.
Last Updated: August 11, 2017