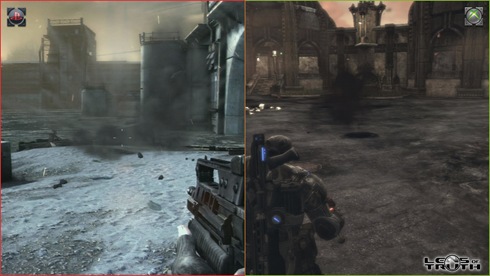 A website by the name of LensOfTruth.com has created a bunch of comparison images between Killzone 2 and Gears of War 2 along with a comparison video in HD or SD.
In some of the images, like the one above, I find the differences between the two to be quite minor and would call it a very close really.
However on other shots like the one available through the jump the difference is quite striking.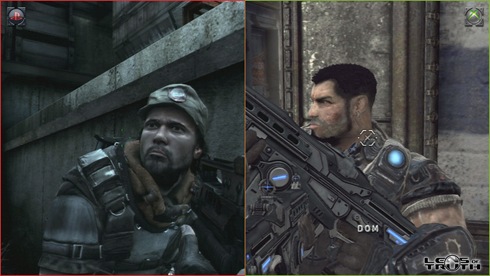 To be fair to Gears of War 2 here they did manage to get 2 games out during the development time of KIllzone 2 alone.
However the extra development time has obviously given Killzone 2 the win here and graphically at least I think it is the winner.
One things that did surprise me when I read the article is that Gears of War 2 (93) has a higher Metacritic score than Killzone 2  (91), I guess after the release date their will be a slew of reviews about Killzone 2 that could push it up but I have always found a games peak Metacritic score to be just prior to release date.
I will try remember to keep an eye on that one, as for more comparison shots and the video just head through the jump below.
Source: LensOfTruth
Last Updated: February 25, 2009