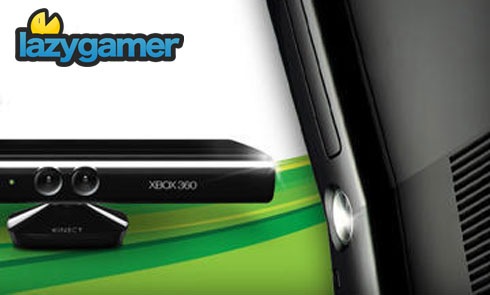 This has been a topic of much debate since Kinect's launch: is the camera peripheral spying on you? Microsoft swears blind that it isn't and they've issued official statement after statement denying this so-called hidden agenda.
That being said, chief operating officer of Microsoft's Interactive Entertainment division, Dennis Durkin, has hinted at the potential sitting right in front of advertisers. He was speaking at an investor conference last week when he pointed out the inherent possibility within each Kinect camera to facilitate tailored advertising.
We all know that at any one time, Kinect knows exactly how many people there are in the room and what they are wearing. According to Durkin, this creates the perfect opportunity for tailored advertising. He explained further by saying that if a group of people were watching a sports game over Xbox Live's streaming ESPN service, then Kinect could tell which team they support judging by the team jerseys and fan kits they might be wearing. This would then allow advertisers to pipe specific adverts into that particular living room. It would also tell how many people remained in the room during advert breaks, and presumably make changes around that as well.
Firstly, before you all freak out, this is not actually happening. Even if it was happening, then we as South Africans would probably not have much to worry about considering how our Xbox Live is minute when compared to the USA's.
Secondly, this isn't that different to the tailored advertising you get alongside Facebook, Gmail and even Kalahari.net. When we make purchases online or discuss specific topics over email with friends, that data is captured and we are then fed tailored advertising. Would this Kinect application be that much different? A little creepier, maybe, but not different.
Naturally, Microsoft has been quick to back-pedal on Durkin's examples and has issued, yet again, a statement denying this application:
Xbox 360 and Xbox Live do not use any information captured by Kinect for advertising targeting purposes. Microsoft has a strong track record of implementing some of the best privacy protection measures in the industry. We place great importance on the privacy of our customers' information and the safety of their experiences.
One thing's for sure though: this potential is damn clever. Plus, the thought of having adverts tailored to my tastes is rather appealing; I'd never have to sit through another OMO or Vanish advert again.
Source: Kotaku
Last Updated: November 15, 2010