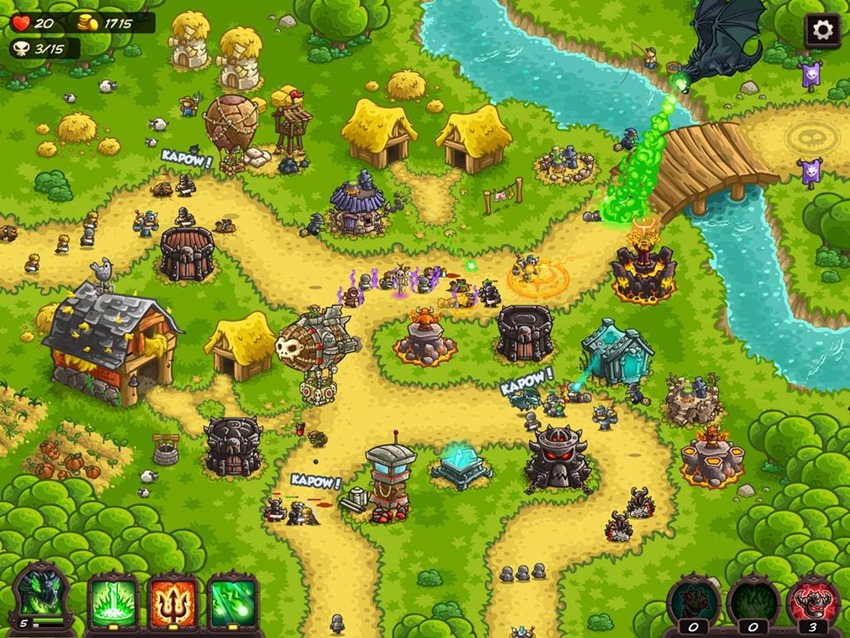 REINFORCE! If you were ever in the market for a solid strategy game that wasn't bogged down in ludicrously complex strategies and happened to have a quirky sense of style in its visual design, then Ironhide's Kingdom Rush games made for a perfect fit. Android and iOS mobile strategy games, the Kingdom Rush series has a simple enough setup: It's tower defence, but with just enough added flavour in each tower to provide a sense of tactical depth that wasn't overwhelming.
It's a fine trilogy of games, that can be picked up for a song and a dance on your handheld platform of choice. A trilogy that's about to become a quartet with the release of Kingdom Rush: Vengeance. This time though, Vengeance aims to be the black sheep of the family and give players a chance to twirl their moustache as the villains for once.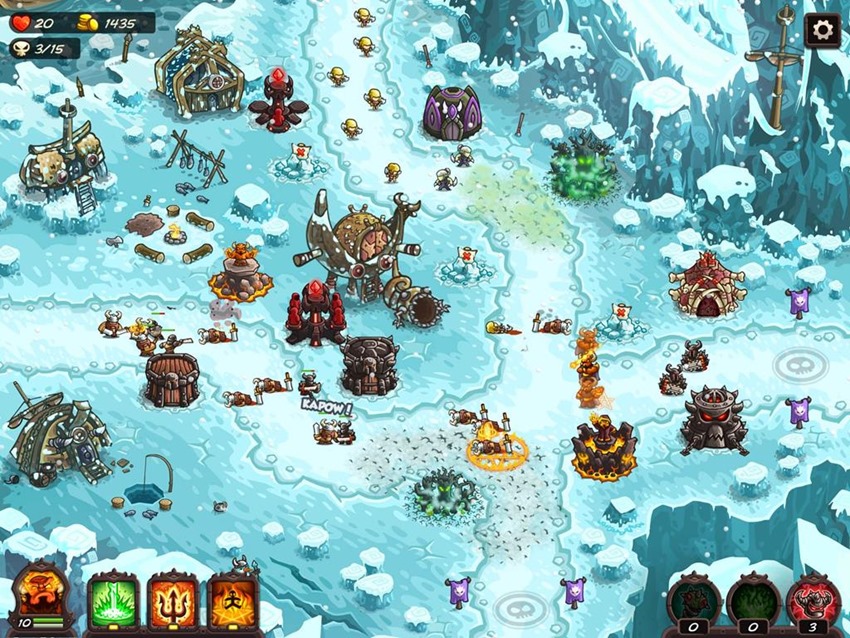 Players will be able to control the armies of Lord Vez'nan, who vexed players in the previous games, utilising 16 different towers that can summon forth monstrous Orcs, legions of undead and other assorted nightmares from beyond the veil of life. When will it be out? November 22, all for the low price of a mere $4.99 on iOS or Android. That's like one delicious cup of a peppermint white hot chocolate from Vida Cafe. Have you tried it? It's brilliant, it's both warm and sharp and it's my weekend treat to myself and hang on guys I have a weird craving for fancy hot drinks all of a sudden.
While the wait for Kingdom Rush: Vengeance is going to be excruciating, it's a gap that can easily be filled by revisiting the original game and its two sequels, Frontiers and Origins. Origins is the current jewel of the trio, even if its DLC heroes are a bit on the pricy side of extra purchases. Still, play that game just once and you'll soon be shouting "REINFORCE" with me, instead of scratching a bloody chunk into your scalp as you wonder just what the hell is wrong with me…lately.
Last Updated: October 26, 2018