I never had the chance to play the original Knack, but it's shortcomings are pretty well documented by now. Some pretty shallow gameplay with egregious difficulty spikes acted as a vessel for what is widely considered a prolonged tech demo, making it's sequel announcement at PSX last year both amusing and surprising. Even more surprising is the fact that Knack 2 is pretty much nearly done, and so far quite entertaining to play with a friend in tow.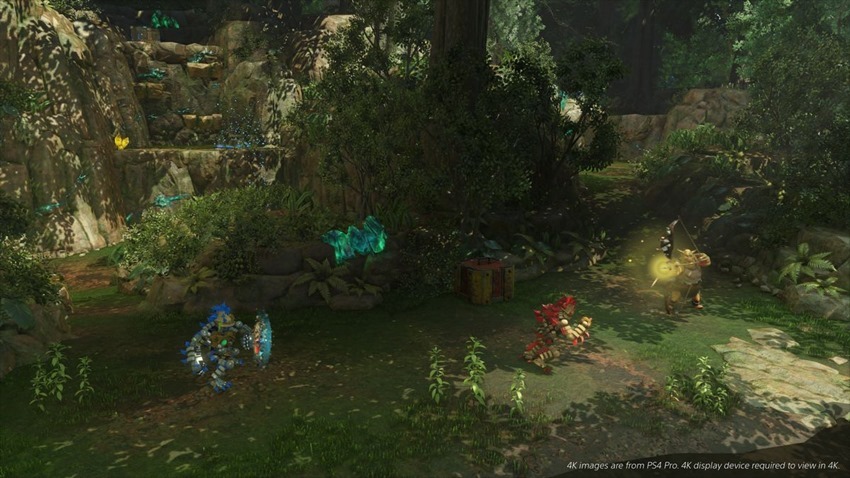 Co-operative play was offered in the original, but Knack 2 seems like it's being built with this from the ground up. The opening area of the adventure was available to play with a friend at E3, with both easier and difficult routes open. The former is suited for younger players, cutting out the more challenging platforming sections and toning down the enemy difficulty significantly. The latter is then just the opposite – and the preferred way to play if you're more experience with hitting jump and punch at the right time.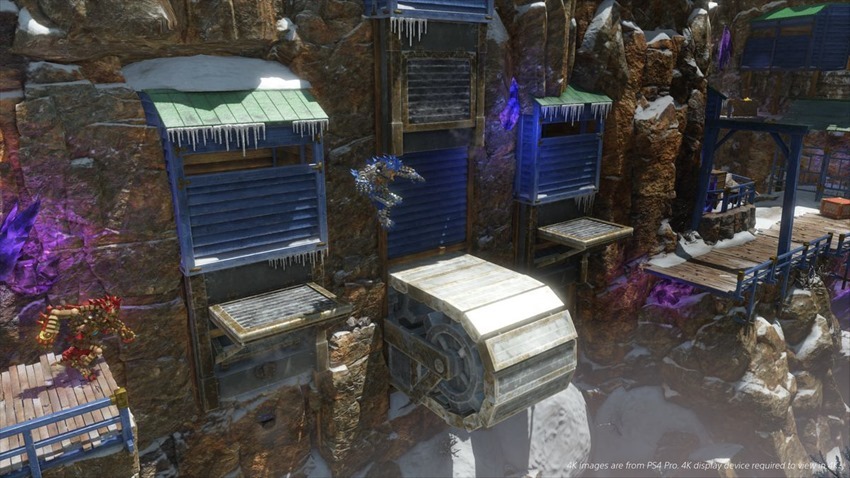 Knack 2 in this manner isn't at all too challenging still, but it is fun. Platforming has a good feel to it, with some well-designed jumps and timing flowing nicely together as you both enlarge and shrink Knack accordingly. Platforms might be a little too narrow for two players all the time, but the game truly understands the frustrations attached to this style of play. It's why there's a sort of cheat embedded into the gameplay. Hit R2, and you're instantly teleported to the position of the person you're playing with. You can circumvent a bad jump or save yourself from death like this, and it looks pretty great with a flurry or particles flying everywhere too.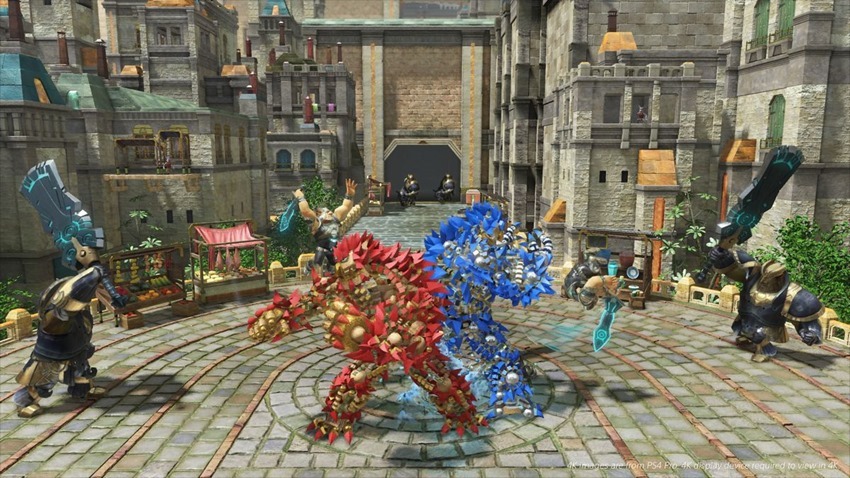 Combat is equally amplified thanks to having extra hands along for the ride. Regular punches and jumping slams can be linked up to create more devastating attacks for large foes. One attack, for example, has Knack fire off some projectiles just in front of him. Hitting that behind your companion creates a wider spread and increases the range, making it even more suitable for crowd control. Body slamming near your friend also creates a much large area of damage, and there're probably even more combinations on offer as the game continues opening up.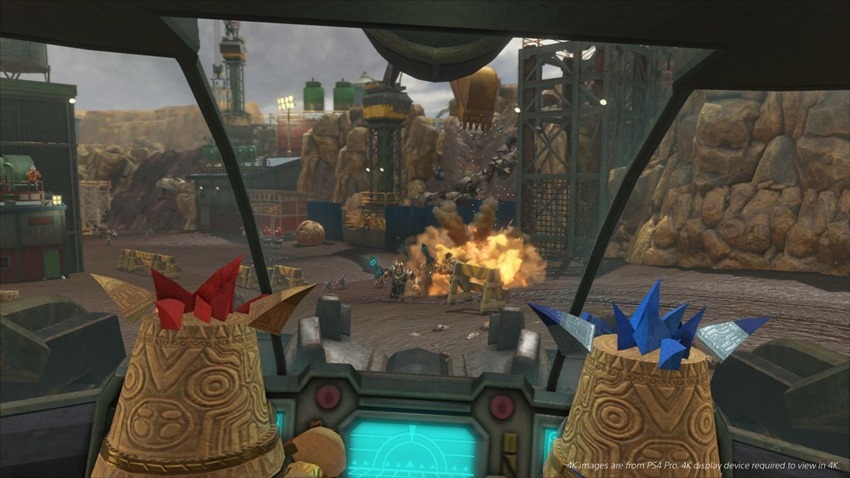 That isn't enough to necessarily say whether or not Knack 2 will be able to fix all of the issues of the first game, but I did find myself having a lot more fun than I originally assumed I would. Parrying enemy attacks in the midst of a melee battle was engaging and challenging, and the colourful presentation sucked me into the world (even if the weird acting kind of put me off slightly). There's so much that Knack can achieve with its neat mechanics that this sequel just has to explore more, free from the shackles of having to showcase the power of a brand new console.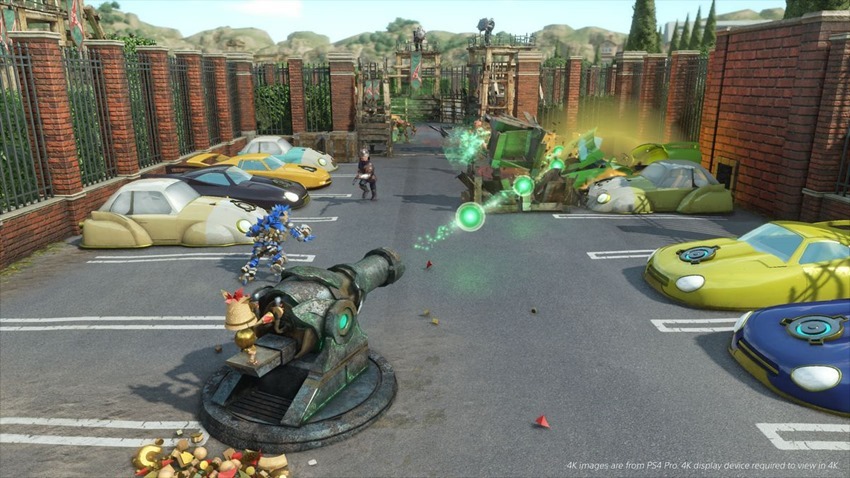 And if it manages to be a captivating co-operative game that just brings back some nostalgic undertones and interesting combat, then I'd pretty much be happy. With the release fast approaching you'd have to assume most of the game is locked in, but I'm far more excited to play the rest of it than I originally would've guessed heading into E3 earlier last week. With all the impressive titles on show, that truly means something.
Need more E3 in your life?
Check out our E3 2017 portal powered by Megarom Games and PlayStation
Last Updated: June 19, 2017