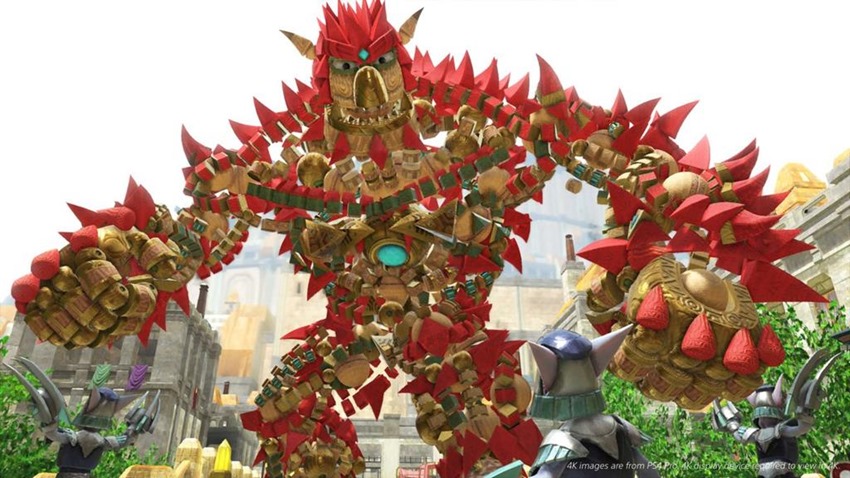 For a launch title, Knack was…well it wasn't bad. It had plenty of charm and it looked stunning at the time, but the game suffered from a few atrocious flaws that prevented it from being an instant classic. The funny thing is, people still wanted more of Knick-Knack-Paddy-Whack-I'm-In-Jail-For-Assaulting-The-Irish-Again-Mac.
A sequel would be welcome, provided that a few fundamental improvements were made over at PlayStation's Japan Studio. Ideas and improvements that the team behind Knack 2 wanted in the first game but couldn't manage the first time around. "Well, the reason we are making a sequel to Knack is just that the team had a whole lot of ideas that they just didn't manage to get into the first game," creative director Mark Cerny explained to IGN.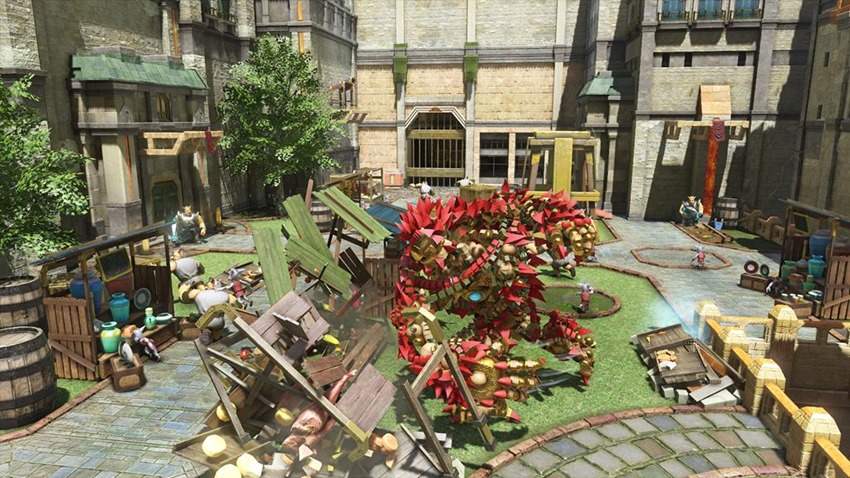 So, in a very real sense, what you're seeing with Knack 2 is the items that ended up on the cutting room floor.
"Simply put, we really love Knack," lead level designer Kenji Sakai said.
After the Knack 1 project, we knew there were so many things we could have done with this unique character made of parts, so we did all of these experiments. Some of those ideas were really great, and we wanted to share those experiences with users. That really motivated us to keep going with Knack 2.
So far, Knack 2 is far more fun than the original. Alessandro and I still tag-teamed it at E3 last week, finding a game that felt far more polished and intuitive than the original. That's partly thanks to Knack 2 having a longer development schedule as opposed to the rush-job of the original. "The big difference between the previous title and this one is that the schedule for Knack 1 was quite tight, so it was a dash to the finish," art director Yoshiaki Yamaguchi said.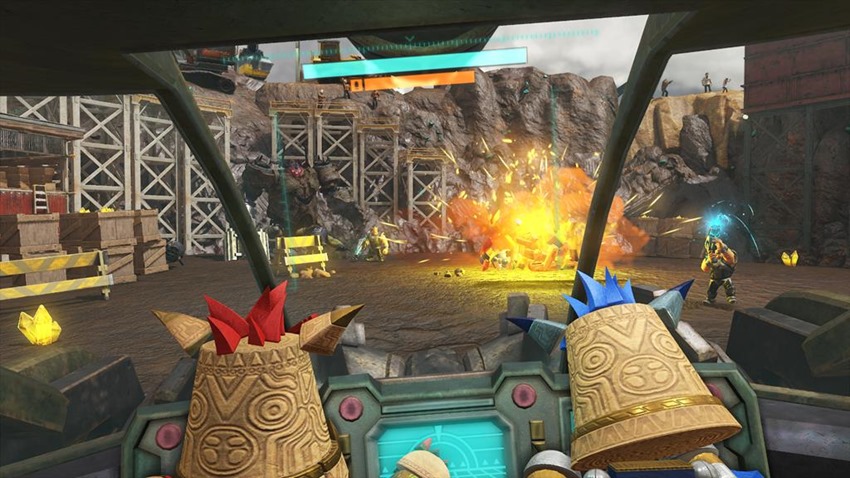 Of course, we still tried to spend sufficient time and resources to create the game. This time, work started even before we had gotten official approval for Knack 2 because all the staff were so excited to work on it. We made prototypes one after another. We have always been a very unified team with very few divisions, meaning that everyone would focus on and resolve issues one by one at a rapid pace. We were already evaluating prototypes before official approval for the new title had come through, and I jumped in to take part in that momentum. It was fun work.
So what kind of improvements are built into Knack 2? Better move-sets for the title characters and a tighter focus on platforming headline some of the bigger improvements. "The reason we didn't include much platforming in the first Knack was because our goal was to create a game people from age 7 to 70 could enjoy, and players who are very young or very old find jumping from one moving object to another in 3D space very difficult," game director Takamitsu Iijima explained.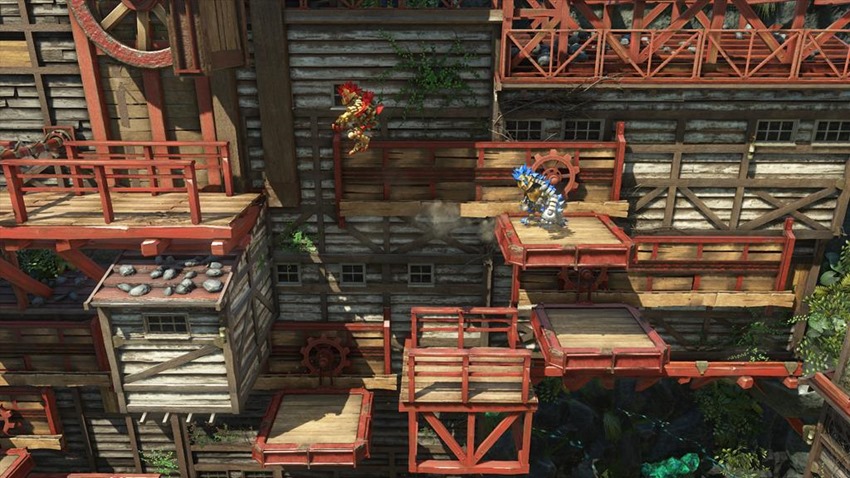 This time we added a lot of platforming, but we still want as many players as possible to enjoy the game. To accommodate the widest range of players, playing on Easy mode allows people to take detours that skip difficult platforming sections. Even on Normal, if a player repeatedly dies in the same spot and cannot proceed, they will be asked if they wish to skip that portion.
"We have been listening to all the feedback provided on Knack 1, definitely," Cerny added.
That's influenced us in a great number of ways. In combat, Knack feels bigger because we're careful not to scale the enemies to the same speed as Knack. Or, we're allowing Knack to change size because it was clear that there was a desire for a bit more freedom in the gameplay. It's been very influential for us on the game.
I think it's working. I was more a fan of Knack's visuals than I was its gameplay, but the sequel so far feels like the kind of game that one can enjoy playing and gawking at. It's got a visual vibe reminiscent of manga pioneer Osamu Tezuka's classic work underneath the improved gameplay. And that ain't whack for Knack, yo.
Knack 2 will be out on September 5.
Last Updated: June 22, 2017