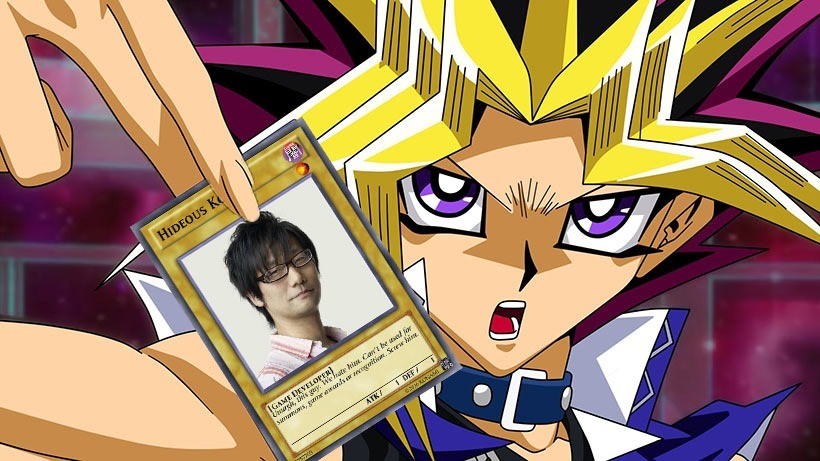 There's a simple rule in life: If you've got stupid hair, then you're most likely an anime character. And if your hair is especially stupid, then it's even more likely that you're the lead protagonist of a Yu-Gi-Oh! anime series. Still think card games on motorcycles is cool? I've always been a fan of the Yu-Gi-Oh! card game however, which has evolved into an absolute beast over the years.
From the simple days of bolstering your small army of monsters with spells and traps to the higher emphasis on fusion monsters, game-changing Synchro monsters and the XYZ monsters which rewrote the rules, the game is constantly evolving. And so are Konami's plans for the franchise apparently. "In readiness of the series' milestone 20th year, Konami is engaged in a number of initiatives to bring the Yu-Gi-Oh! series to an ever larger range of devices," the publisher said in a press statement while presumably setting fan-mail for Hideo Kojima on fire.
In Spring, a new mobile game Yu-Gi-Oh! Duel Links will be released, followed by a new game for the Nintendo 3DS platform in the summer. Konami will also release a new online game for consoles and PCs in the winter while the popular console game Yu-Gi-Oh! Legacy of the Duelist and mobile game Yu-Gi-Oh! Duel Generation will both receive receive major updates.
Hopefully by major updates, they mean actual cards as Yu-Gi-Oh! Legacy of the Duelist is an absolute stinker that reeks of sterile design and minimalist attention to detail when compared to something like the magnificent visuals of Hearthstone. As for the 3DS version, hopefully Konami will be able to churn out the kind of game that actually allows you to play online against other people, unlike their previous attempt, Zexal World Duel. I'm still raging about that trap card of a game.
KAIBA! Hell, just give me an updated version of Joey the Passion on PC. I'd be more than happy with that.
Last Updated: January 7, 2016