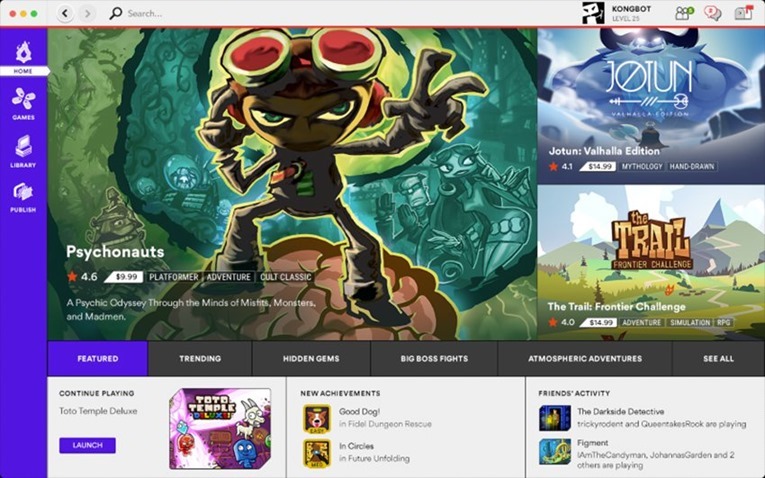 Kongregate, the popular HTML and Flash-based browser game portal is launching a new Steam-styled store with a focus on indies. It's called Kartridge, and it promises to be "a new community-driven, developer-centric PC platform."
"Kartridge is more than just a platform," said Emily Greer, CEO and co-founder of Kongregate. "It's a culmination of more than 10 years in the gaming industry. We've combined our experience building and running a thriving web gaming portal at Kongregate.com with the knowledge and relationships we've built through our publishing program to bring something to both players and developers that was missing in the market."
It'll operate a bit like something between steam and humble bundle, with support for premium games, free to play games, pay what you want games, and ad supported titles. Importantly, developers pay no fees to upload their games to the service. It'll also use clever algorithms in conjunction with content curation and discoverability.
"Through a combination of editorial curation and algorithm-focused game surfacing, our goal is to show the right game to the right player at the right time. This approach will help surface titles that are getting lost in other marketplaces and will help players find new content they didn't know they'd love."
I'm all for finding games I didn't know about. Kongregate will continue to operate as usual, and Kartridge isn't a replacement. Instead, it'll supplement the older site – with a beta coming before it's ready to launch. It sounds developer and consumer friendly, but do we really need more digital storefronts on PC?
Last Updated: March 7, 2018