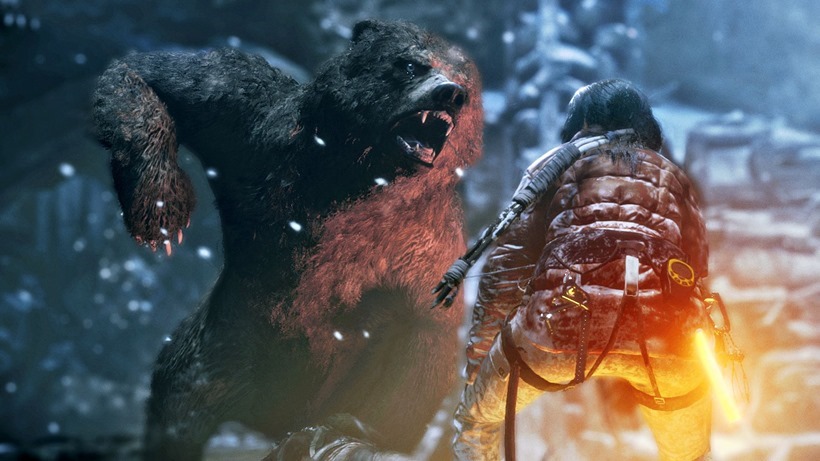 Despite what you think of third-party exclusivity deals (don't think – they're terrible), Rise of the Tomb Raider still stands as one of the biggest games set to launch this holiday season. The Xbox One and Xbox 360 timed-exclusive continues the harrowing adventures of tomb raider and neck breaker extraordinaire Lara Croft, as she embraces her fetish for spider web-ridden tunnels and cities buried deep within dangerous mountain ranges. These are, of course, the traits of a legend.
Because at her core, that's what Lara is. She isn't merely a legend in the literal, explorer sense of the word, but rather a legend of gaming culture entirely. She's a character that has survived generations, standing tall as an icon synonymous with the industry itself. A new montage of gameplay might suggest that she's borrowing a little too heavily from other, more modern gaming icons (is that you Rico?), but there's still no doubting who is still the most badass tomb raider around.
One feature of Rise of the Tomb Raider that really bothered me back at Gamescom was just how ridiculously bloodthirsty Lara seemed to be in the gameplay demo, which was offset a few days later with a pure stealth playthrough of the same segment. A new 15-minute chunk of gameplay has also managed to surface alongside the new trailer, and it's a bit of a mixed bag in terms of both. Lara is still breaking necks and not bothering with names – but at least she's doing in from the safety of bushes this time.
One thing I'm not entirely comfortable with is the seemingly binary nature of enemies. Seems like it takes a simple glass bottle to completely turn off all other visual and audio sense of nearby trained guards, which just breaks a lot of the immersion for me. Whether it's just a case of over-scripted gameplay or truly predictable AI is yet to be seen.
Regardless of that, Rise of the Tomb Raider looks visually spectacular, and looks to be building on the fantastic foundation Crystal Dynamics established with the reboot a few years back. It's out on November 10th – the busiest day of this holiday season.
Last Updated: September 22, 2015