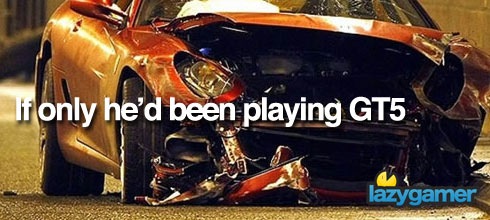 I'm starting to get a little worried here…
Gran Turismo 5 is supposedly only a few months away and while it's becoming more and more difficult to contain my excitement (especially since playing it at E3) there is still no proper car damage to be seen.
This latest footage comes directly from Comic-Con in San Diego and still shows no indication of any sort of proper car damage. After major bumps and bashes the cars are all still fine and seem to also still handle fine as well.
There is no denying that this game is going to be properly epic when it launches, but I'm starting to get worried that we are going to see features missing at launch, or even worse, the launch dates being fiddled with yet again.
Gameplay footage after the jump.
Last Updated: July 26, 2010