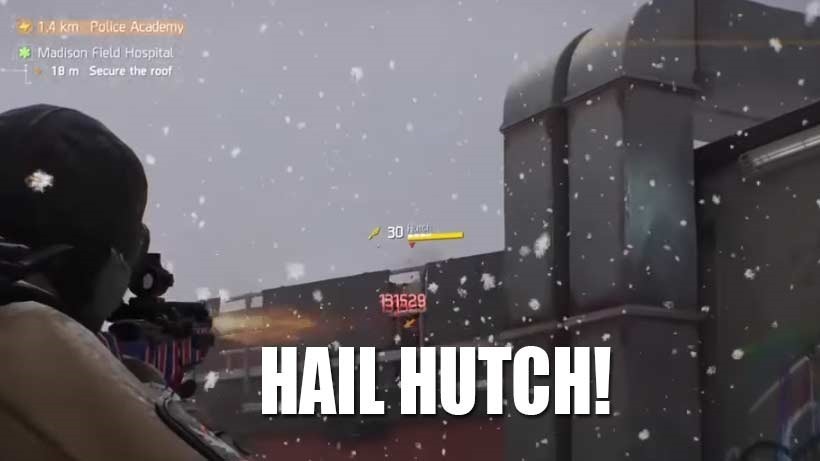 Where there's a will, there's a way. And where there's a will to farm Phoenix Credits, there's a hardened group of players who will stop at nothing to uncover an infinite source of currency needed to purchase high-end items. Phoenix credits are some of the rarest commodities in The Division, a source of income dropped only in daily missions, challenges and from named elite bosses.
They're part of a strategy to keep players around in The Division, a trickle of income that can be used to buy the finest blueprints and items from tight-fisted vendors. Of course, doing so requires hours and days of work, as you're likely to only make around 30-45 of these Phoenix Credits on any given day, while said golden gear will set you back a few hundred resurrection birds along the way.
Naturally people want shortcuts, just like the millions of teenaged boys in hell who wanted to learn the guitar quickly. We've covered one exploit already, that dealt with dethroning the Bullet King and picking up plenty of loot along the way. Then there was a Police Academy exploit, that was quickly patched up by the wacky recruits over at Ubisoft.
And now the latest exploit has also been plastered over, in another round of server maintenance from Ubisoft. This one was a touch easier than the Police Academy exploit, as it dealt with the very first mission in the Madison Field Hospital. Basically, you'd cycle through that mission on hard, make your way through the stage and towards the landing zone where you'd face Hutch.
The trick here was to kill him before he jumped off the roof, wait for a clone to respawn and then allow yourself to be offed by the goons. Hutch would drop Phoenix Credits everywhere, you'd revive and repeat the process while watching a small mountain of purple loot litter the playing field. Easy! And already dead as Ubisoft tinkers yet again to keep another loot cave from popping up.
Well, at least until another one is discovered.
Last Updated: March 29, 2016