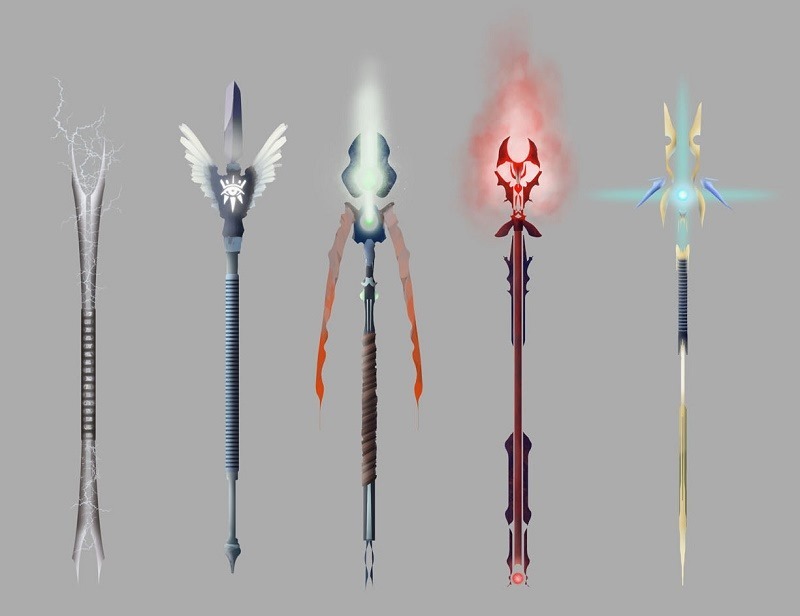 Staff picks… a pic of staffs. I regret nothing!
We're getting closer and closer to that Christmas break, which means there's going to be a whole lot of extra time to sink into that ever looming backlog. Do you find that yours is (somehow) lacking? Well, best you fix that problem right now, with the latest Humble Bundle. Its contents normally cost a whopping $105, but for the next two weeks, every game it contains can be yours for just $14 (or more)!
This particular selection of titles is extra special because it was compiled by one of Humble's staff members, a chap named Nick. So, what does that matter?
Nick's picks. Welcome to Humble's new Staff Picks Bundle, put together by a certain red furry fellow named… well, you know! Our real Nick was recently diagnosed with MS and chose the charity to help other folks who are also in his shoes. But don't get too sad panda! You can get further information and find ways to help at http://www.nationalmssociety.org.
Each collection of games is normally attached to a good cause, but this one really is close to home for Humble Bundle. Go on then, help Nick – buy some games, and donate whatever portion of your purchase you like to MS Society and AbleGamers!
Pay what you want for Volume, TIS-100, and Legend of Grimrock 2. Pay $1 or more to receive a coupon for 10% off Humble Monthly for new subscribers. Pay more than the average price and you'll also get Infinifactory, The Secret World, and Dungeons 2. Pay $14 or more for all of that plus Grim Dawn.
The only title I immediately recognize is Volume, made by one of our favourite Indie Developers, Mike Bithell. Here's what Zoe had to say about it in her review:
Volume is a must play game for anyone who claims to be a fan of the stealth genre, while still being a suitable entry point for stealth game virgins. It's gentle while still posing challenges, even if gaming veterans will find ways to cheese the system. The script and voice acting take it to a whole new level of greatness.
As for the other titles, I have no idea what they're all about. I'd like to believe Nick has good taste though, so I'm going to take his word for it!
What about you? Are you interested in the Humble Staff Picks Bundle? Will you be throwing money at it to grow your backlog even more?
(Header)
Last Updated: November 23, 2016