LawBreakers, from Gears of War designer Clifford Bleszinski's new Boss Key Studios is a damned good competitive multiplayer shooter. It may be another Hero Shooter in what seems like a sea of them, but it's got a real focus on individual player skill that sets it apart from other games that are, superficially, similar.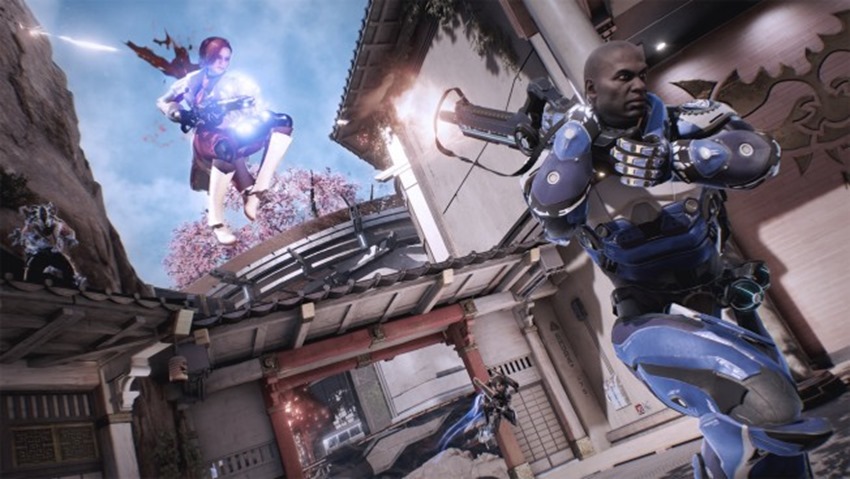 However, you probably wouldn't know that, because you're probably not playing it. Very few people are, according to the Steam charts. Steam numbers don't paint a complete picture, of course. Lawbreakers is also out on PlayStation 4, and seems to have a healthier player base based on anecdotal reports of rapid matchmaking. Still, the numbers are worrying.
According to Steam charts, LawBreakers has had just 364 people playing the game in the last 24 hours – which is quite a departure from the game's all-time player peak of 7,482 concurrent players in June. At the time of writing, just 178 people are playing the game on Steam globally.
To throw in some terribly skewed perspective, current gaming darling PLAYERUNKNOWN's Battle Grounds has had 864,951 players over the last day, with 487,896 playing right now. Even the middling Brink, the 2011 first-person shooter from Splash Damage and Bethesda Softworks, which relaunched this month as a free-to-play game has a higher player count, with 1,213 players over the last day.
This has to weigh heavy on the talented team at Boss Key, who has poured hours of blood, sweat, and tears in to a game, only to have it fall flat. There's probably a lot to unpack as to why it's done so poorly despite the positive critical reception. I'm not an analyst of course, but I could probably think of a few reasons.
Much of it probably has to do with timing. The game was released after Overwatch, which seems to have largely cornered the market on Hero Shooters. They're very different games, but to the average player that doesn't matter. The game is also going up against Quake Champions, which is a similar arena shooter with a focus on heroes. The difference is that Quake Champions is poised to be a free-to-play game. Sure, there's a $30 buy in right now on Steam, but also the promise of new heroes and content for perpetuity. LawBreakers' pivot from its original F2P model to a paid one probably hasn't helped either. The game was also released while PUBG was becoming the global phenomenon that it is now – taking much attention away from pretty much anything else.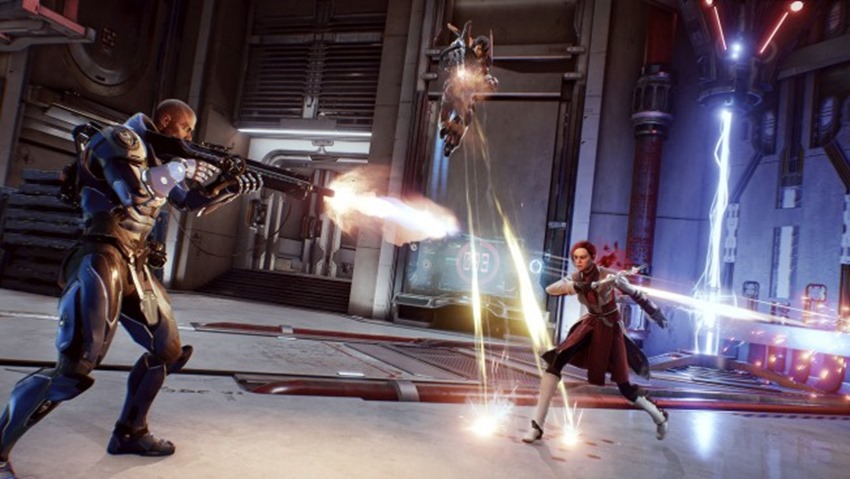 The other problem – or at least the one that struck me most – was the complete lack of a compelling setting, or characters. One of Overwatch's best features is that every single hero has a distinct personality, aesthetic and detailed backstory. Everything in LawBreakers just seems to be built from generic, edgy Sci-fi tropes and standards.  Of course, articles like this probably don't help –just adding to the cloud hanging over the game. Since release there have been missives declaring LawBreakers as "dead," and it's perhaps a case of self-fulfilling prophecy. It's a pity, because it doesn't matter how good a game is if people aren't playing it.
Could LawBreakers be salvaged? Perhaps. Boss Key will probably have to do a few free Steam Weekends, or give the game away as a PlayStation Plus game to get word of mouth going again. Failing that, they may eventually have to shift back to being free-to-play in the hopes of staying relevant. Something needs to happen soon though. With heavy-hitters like Destiny 2, Call of Duty: WWII and Battlefront 2 on the way, the market for shooters of any sort is only going to get tighter.
Last Updated: August 30, 2017