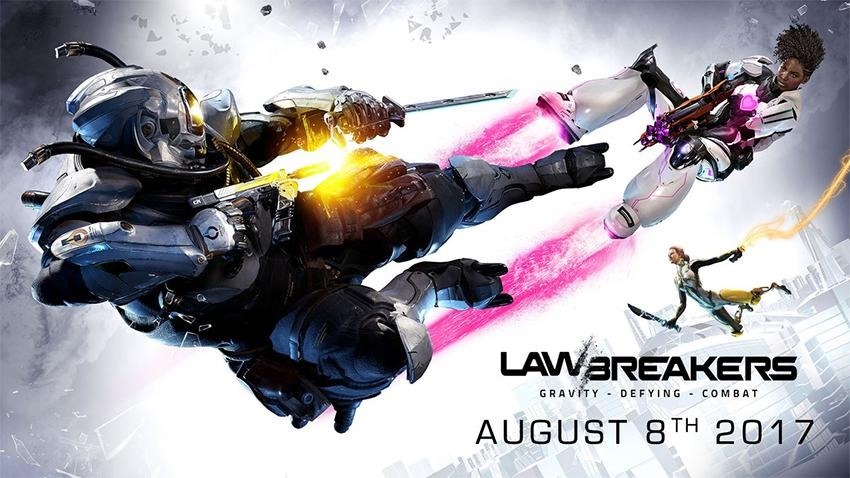 LawBreakers, the new mid-budget shooter from Clifford Bleszinski's Boss Key Studios is now available after a short beta.
The fast-paced, frantic shooter is a little too speedy for my tastes, but those who like their games to have a high skill ceiling will no doubt love the character shooter. It's available in PC and PS4 right now, though the European PS4 launch will only happen at 2PM local time.
"Are you Skilled AF? Elevate your multiplayer skills in a new futuristic world from the mind of gaming legend Cliff Bleszinski. Prepare to put your FPS skills to the test and engage in a new kind of combat with low-gravity action and high-speed twitch shooting."
No, no I am not.
The game was originally to be released as a free-to-play shooter, but minds were changed when its developers saw the overwhelming negative sentiment around that move. It's being touted as a "AA" game, in that it has no single player, but a very finely tuned and balanced multiplayer aspect. It's priced as such, and is R475 on PlayStation 4, while the PC version will cost you just R6 less, at R469.
While the game has drawn comparisons to Overwatch thanks to the inclusion f disparate heroes, it's actually a little closer to Unreal Tournament or Tribes in its execution. It's got a far greater focus on personal skill over knowledge of any established metas, so it's a better game than Overwatch for those who like to jump into a solo queue.
Last Updated: August 8, 2017