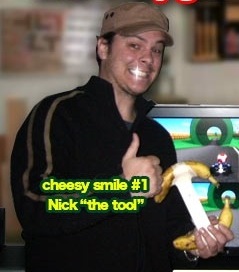 This is pretty exciting if I do say so myself.
Nick has been invited by The Verge to appear on their show tonight at 9:30 pm on channel Go.
Originally it was just going to be a simple review of a game on the show, but this has now been transformed into an exclusive indepth look into Nick's mind live on TV.
Hell that sounds like entertainment to me even if it is purely to see if he lets slip some choice words about myself or even worse… you.
So if you have DSTV please tune into The Verge at 21:30 on Channel Go and see how he goes. Please come back and let us know how it all went in the end.
Oh and good luck Nick, rather you than me…
Last Updated: March 11, 2009