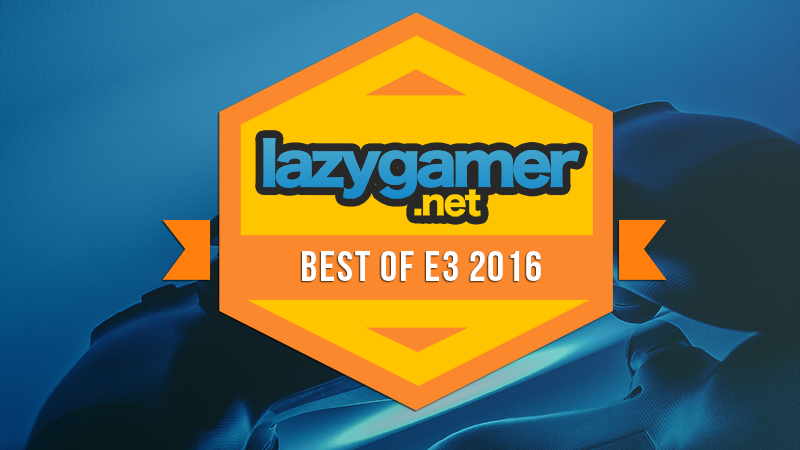 E3 is officially over. We still have a lot more coverage coming your way over the next week or two as the live correspondents are allowed to sleep and come home to write up all the things. However, that doesn't mean we can't already tell you what was the best thing shown off in LA. Here are the Lazygamer E3 awards. As usual, a rule was put into place – only games with hands-on opportunities could win an award (can't win with a trailer). So here we go:
Best Xbox Game: Sea of Thieves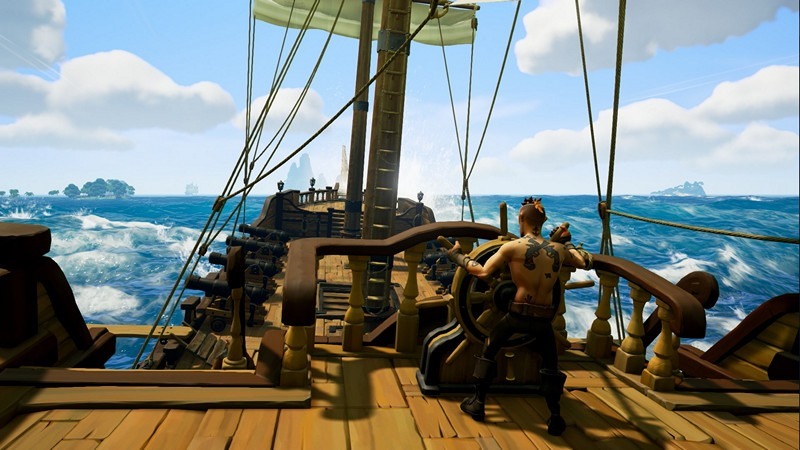 For those of us following along at home, Rare's reveal of Sea of Thieves at the Xbox press conference was just weird. But then Alessandro and Matthew got their hands on it and apparently played with gleeful smiles the whole time. Manning a ship with your crew of friends, fighting against other crews? As strange as it might seem, it sounds like it was a whole lot of fun.
Honourable mention: Cuphead, Forza Horizon 3
Best PC Game: Lawbreakers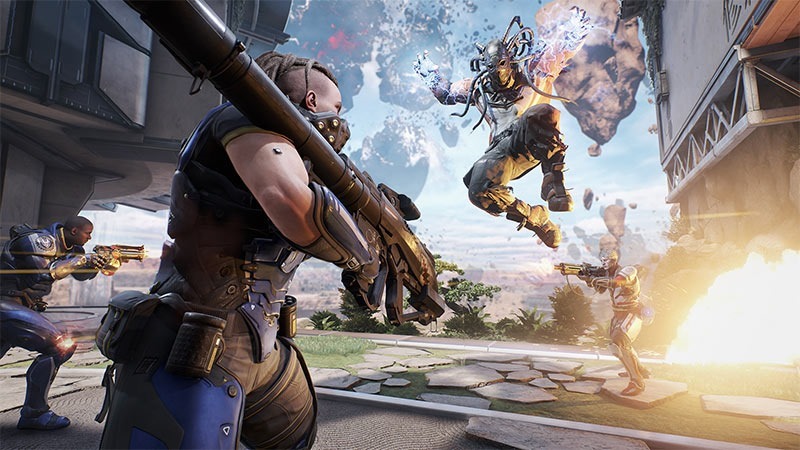 CliffyB is best known for his work on Gears of War, for which he has become something of a celebrity developer. However, it's his new game, Lawbreakers, that is poised to push the limits of what we know and expect from shooting games. Embracing its lore and looking at the rise of mankind following our ultimate dystopian future, we can be sure that this multiplayer shooter will bring something truly unique to the table.
Honourable mention: Dawn of War 3, Gwent
Best PS4 Game: Horizon Zero Dawn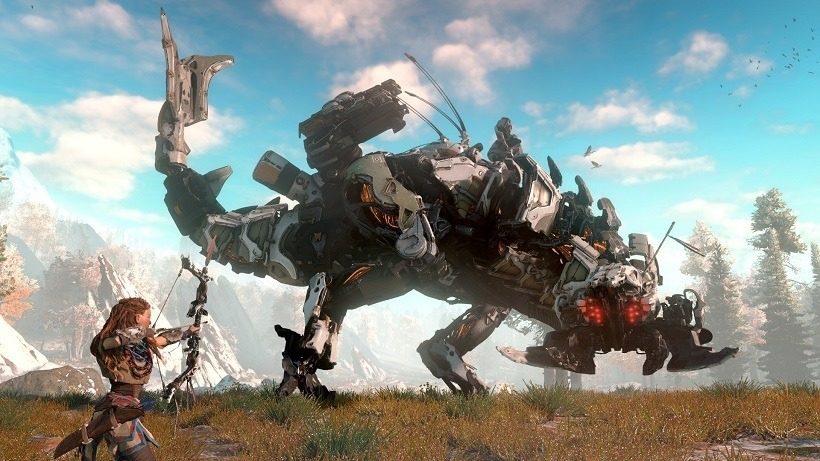 What happens after the apocalypse? After the fallout and changes to our society? After humans lose and we are no longer the dominant species on earth? That's what Guerrilla Games sought to explore in their PS4 exclusive, and it's easily a reason to get in on this console.
Honourable mention: God of War 4, Call of Duty: Infinite Warfare
Best FPS: Titanfall 2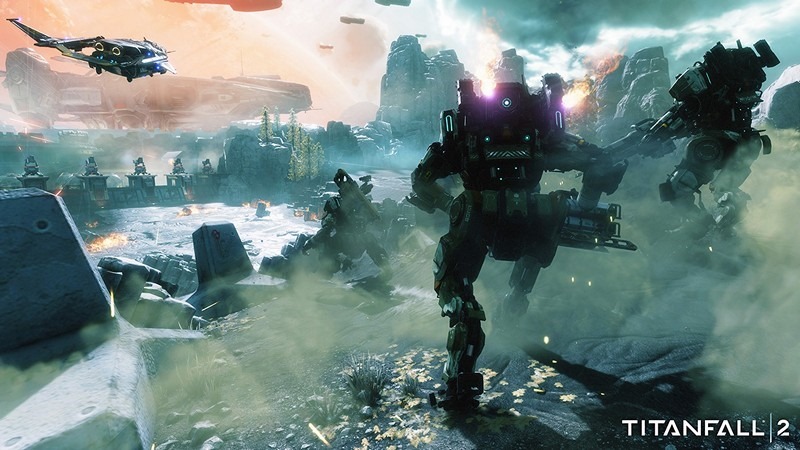 Want to run and gun with everything from your pilot's little pistol to your Titan's massive cannons? Well that's exactly what you'll get in Titanfall 2. New maps mean that certain areas will simply be better for pilots or for Titans, and those unique spaces on the maps are where everyone is going to kill and be killed. With impressive sound and visuals, as well as frenetic gameplay, you can be sure that Titanfall 2 will satisfy all your FPS cravings.
Honourable mention: Call of Duty: Infinite Warfare, Battlefield 1, Lawbreakers
Best Multiplayer: Titanfall 2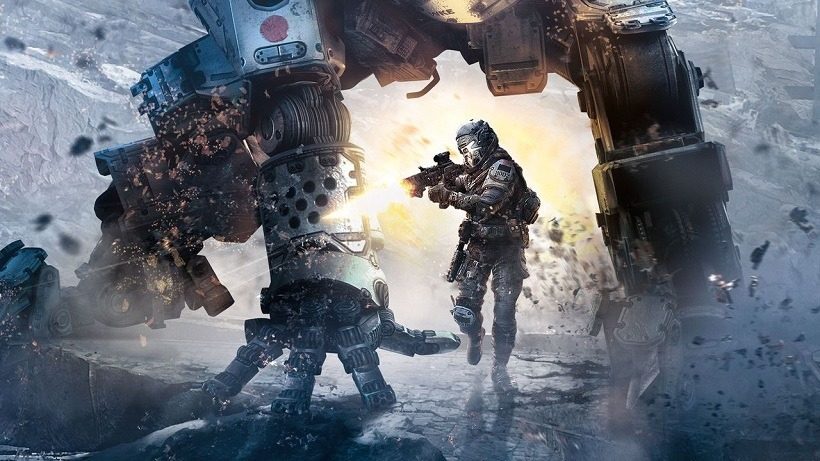 Prepare for Titanfall! With it's combination of pilot and met gameplay, Titanfall was immensely popular a couple years back, instantly garnering a loyal community. It had magical netcode that allowed for incredible gameplay even for those of us without access to Azure servers. But with the game coming to PS4 as well this time, we can expect even better multiplayer experiences, no matter where you're playing.
Honourable mention: Lawbreakers, Sea of Thieves, For Honor
Best Sequel: The Legend of Zelda: Breath of the Wild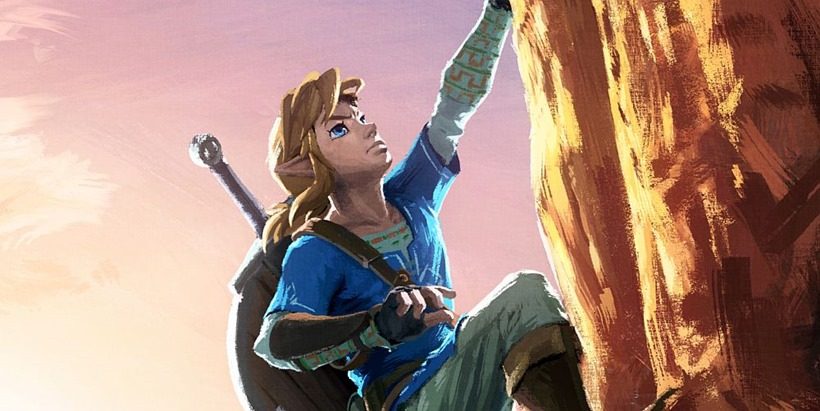 So what makes a good sequel? It's a game that needs to build upon the wonderful things in the original games – reunite us with beloved characters or mechanisms, but also brings something new to the experience. That is exactly what The Legend of Zelda:Breath of the Wild has done. Offering unique elements in a new world that still feels strangely familiar, E3 has officially made us excited to play as Link again.
Honourable mention: Injustice 2, Battlefield 1, Forza Horizon 3
Best VR: Until Dawn: Rush of Blood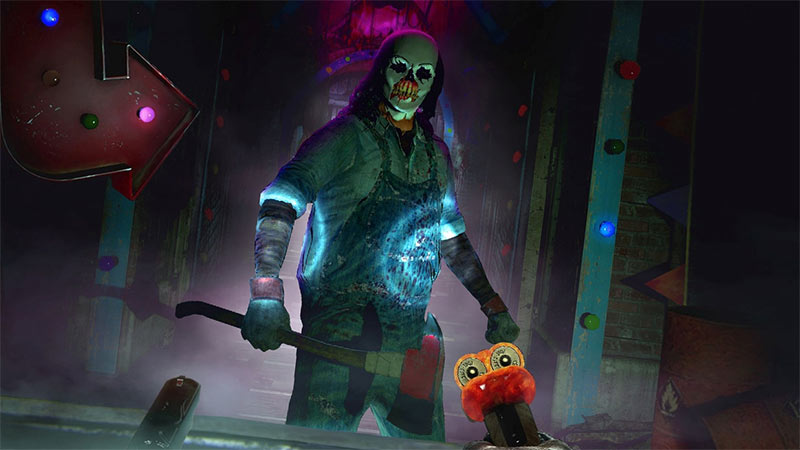 Until Dawn let us play inside a classic teen slasher experience, and it was great for it. Now you get to be even more inside (if that's possible) with the power of VR. Riding a mine cart with the PlayStation Move controllers as your input controls, it doesn't take long before you actually feel like you're on the horror ride. Real fear, which can be difficult to create, is masterfully done in this VR title. I just hope the PlayStation VR comes with some stain remover for our pants.
Honourable mention: Eagle Flight
Best Fighting Game: Injustice 2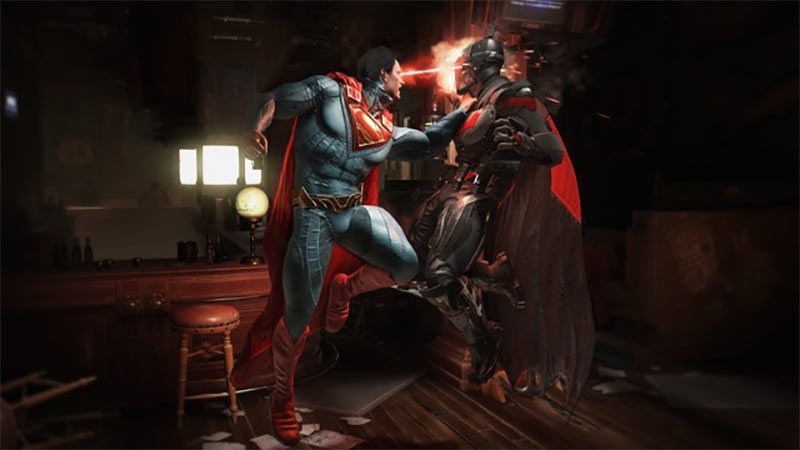 Sometimes, you just want to punch and kick everyone in the face. Unfortunately, that might lead to a prison sentence. Instead, you can take on the role of your favorite superhero of villain and beat up everyone to your heart's content in Injustice 2. Building upon an existing popular game franchise, this iteration takes things to an even better level. Besides, what more do you need than an opportunity to get out all that aggression with some cool combos and impressive gameplay?
Honourable mention: Tekken 7
Best RPG: Horizon Zero Dawn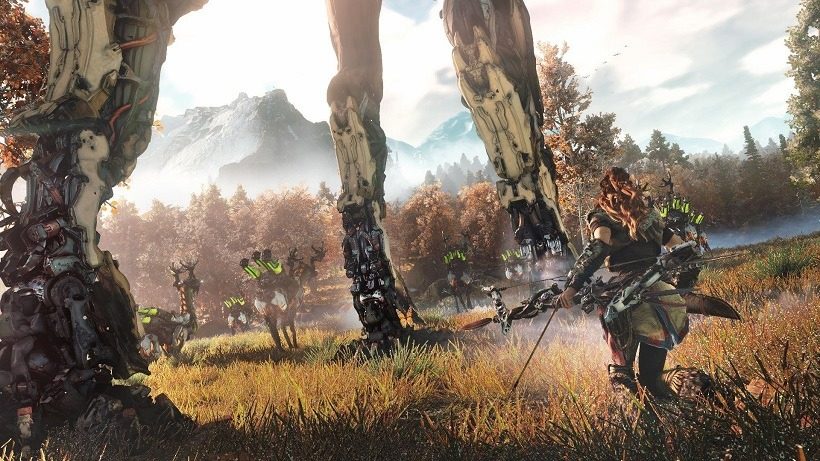 Follow Aloy into the wilderness of a ruined Earth. Learn the secrets of why humanity fell and the machines now rule. What makes Aloy different, why must she be the one to discover these things? All these stories will be told as we take on the role of this red-headed lady in a post-post-apocalyptic future. From crafting to exploration, and all the upgrades and learning that players and the character will go through along the way, Horizon Zero Dawn is easily the most compelling RPG on show at E3.
Honourable mention: The Legend of Zelda: Breath of the Wind
Best Family Game: Skylanders Imaginators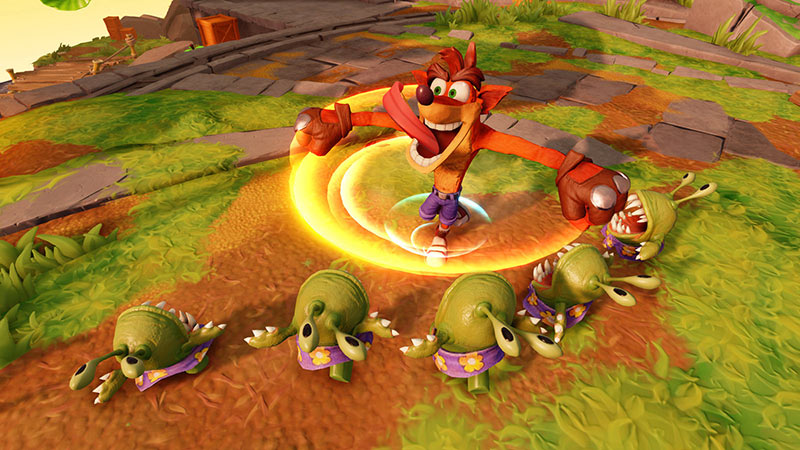 Imaginators might sound like something out of Phineas and Ferb, but that doesn't make it any less fantastic. Giving players the long-sought-after ability to create their own customized Skylanders, kids of all ages (including some adults who are kids at heart) will enjoy the latest offering in the franchise. What could be better than finally creating your dream character?
Honourable mention: Steep
Most Anticipated Game: Horizon Zero Dawn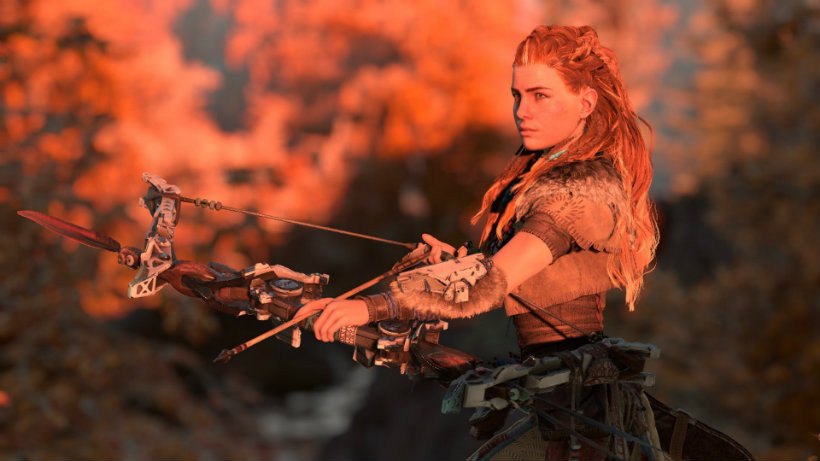 With a huge world, intriguing lore, unique character and complex gameplay, we can't wait to die over and over again in Horizon Zero Dawn. It's a game that will clearly offer us a challenge, and one we're ready to accept. The months simply can't go fast enough, we need this game now.
Honourable mention: Titanfall 2
Best of Show: The Legend of Zelda – Breath of the Wild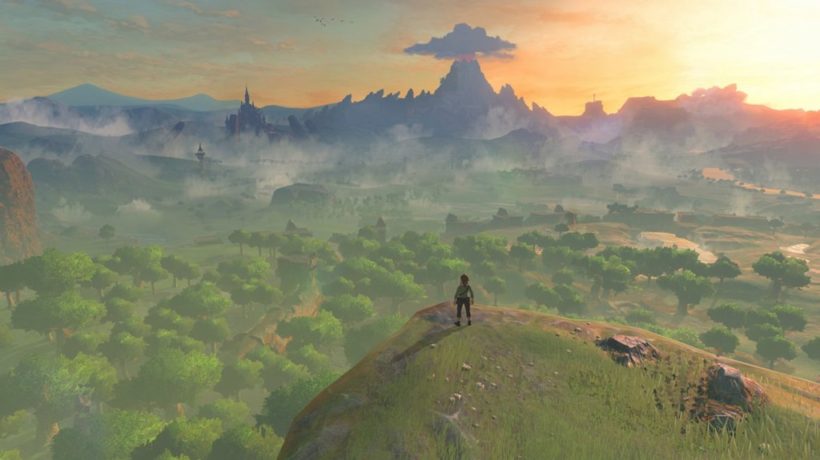 There's a reason this was the most talked about game of E3. Not just a cool sequel, not just a great Nintendo title, The Legend of Zelda is reaching new heights in this new iteration, garnering new fans and veteran players alike. This might just be a reason for everyone to feel bad about selling off their Wii U consoles.
Last Updated: June 17, 2016