In a recent interview with Phil Kollar from Polygon, Riot's co-owners Marc Merrill and Brandon Beck revealed that League of Legends has hit a milestone with 100 million active monthly users. Although this has not been officially announced by Riot yet, the pair gave an estimate and any figure even close to that is incredible.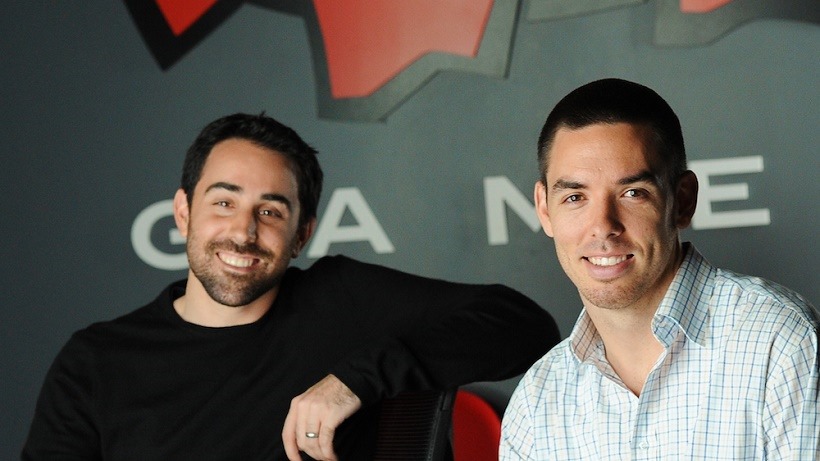 Riot co-owners: Brandon Beck and Mark Merrill
The last time Riot gave an official release on numbers was back in 2014 when Forbes Magazine showcased the average monthly player base at 67 million, and roughly 27 million each day. Riot then included the number on their official website and have since quoted it, until now. It seems every two years Riot update their information regarding the active player base as in 2012 the number sat at 32 million monthly users. Two years later and at 100 million players, Riot will once again update their data to showcase an impressive figure on their front page.
The Score eSports offered a number of comparisons to LoL's closest competitors, and this makes the number even more staggering:
"By comparison, Valve announced that Dota 2 broke 13 million monthly active players via an in-client message in June this year, while Counter-Strike: Global Offensive is played by roughly 9.8 million each month, according to Valve's blog. World of Warcraft, which reached peak global users in 2011, had 12 million monthly active users, though that number has since fallen below 5.5 million as of November 2015 (at which point Blizzard announced it would no longer release estimates)."
League's annual growth is impressive, and the reason why the game remains the number one eSport out there. The timing is great as well, as the League of Legends World Championship is around the corner and with it comes record breaking viewership and a bump in the player-base. This year will be interesting as 2015 year saw 27 million unique viewers tune in to the Grand Finals. The 2016 World Championship kicks off in North America on October 29.
Last Updated: September 15, 2016