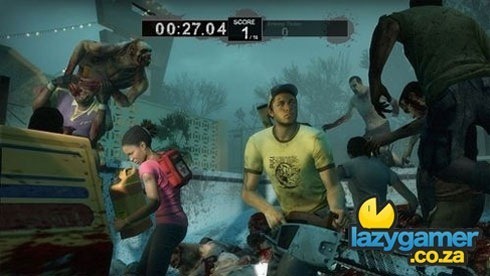 Left 4 Dead 2 stumbled into American retailers yesterday and has been snapped up by people needing a bit of zombie destruction… however there is a problem.
Apparently the online multiplayer side of the game is suffering terribly from lag and is virtually unplayable and seeing as the game is aimed directly at the online multiplayer market this is a serious problem.
While nothing has been announced yet you can bet your life that Valve are working through the night to get this resolved and hopefully everything is all sorted out by this weekend.
The issues only seem to be affecting the Xbox 360 versions at the moment.
Source: Destructoid
Last Updated: November 19, 2009