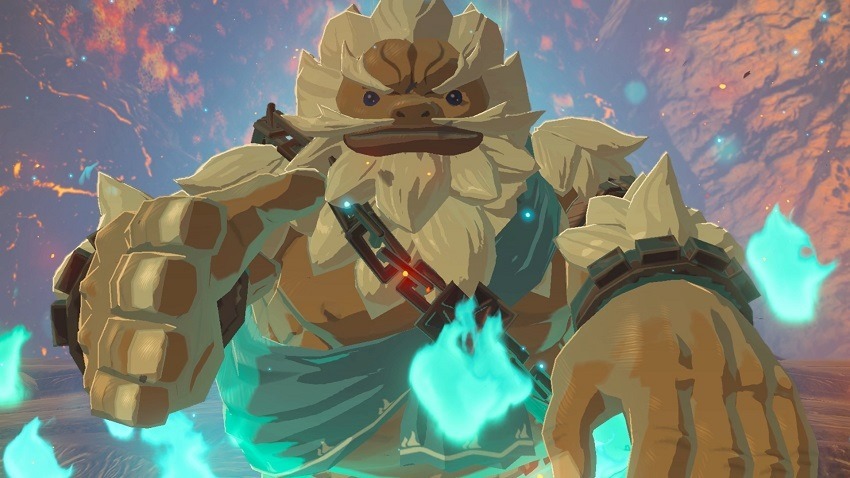 The Legend of Zelda: Breath of the Wild is arguably the only Switch title worth getting excited for (at least for those not cultured enough to appreciate the brilliance of Bomberman), and for many it's likely going to be the first purchase that attaches them to their new console. But if you're an existing Nintendo fan with too much pause for jumping into the Switch pool, you're in luck. Nintendo is still delivering on the promise of Breath of the Wild on Wii U, but there are some notable differences.
The Switch is a more powerful console than the Wii U, and so it's standard for the latter version of the game to be slightly paired down. The differences visually come down to resolution. The Switch is able to pump out Breath of the Wild at 900p when docked, while the Wii U will stick to the standard 720p. This matches the resolution of the game when playing on the go with Switch, just to give you an idea of what Nintendo managed to cram into that little device.
Nintendo claims all versions will run at a locked 30 FPS, but that wasn't the case when I played the title on Wii U at E3 last year. Hopefully the additional months in development have been spent trying to iron that out a little.
The biggest difference surprisingly comes by ways of audio. Nintendo states that the Switch version will feature a richer, "higher-quality environmental sounds" solution. This means small details such as the crunch of leaves beneath your feet or the sound of water as you skip across a puddle will be missing in some form from the Wii U version. That takes a lot away from the overall immersive experience, and I'd argue that it's more of a dire omission than the simple resolution difference.
But aside from that, the game is very much identical across the board. The Wii U version will chew up 3GB of space on your console (that's with the disc) if you're worried about your extensive library of downloads getting in the way, while the Switch version will run straight from the cartridge. Both versions are out on March 3rd.
Last Updated: January 18, 2017