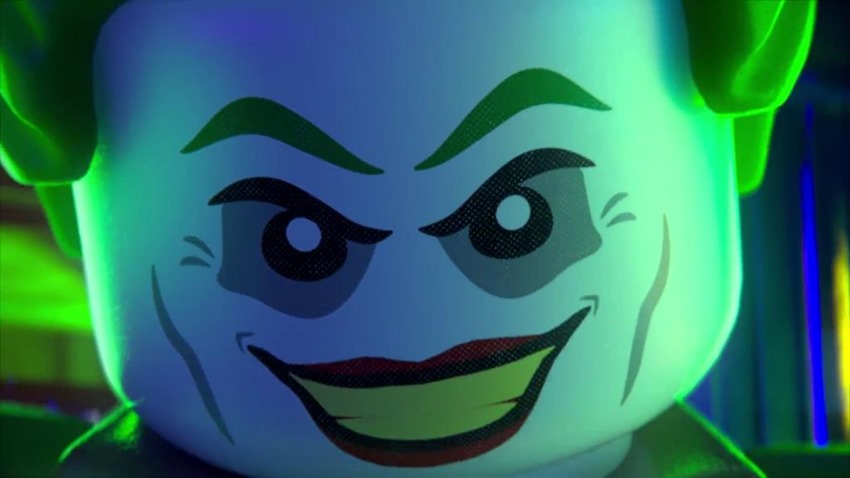 I've got a scenario for you: Imagine if you woke up with superpowers one morning. Maybe it'd be generic super-strength, maybe it'd be the ability to bend yoghurt to your will. Would you be a hero, using your newfound gifts to protect mankind? If it was me, I'd yell "testicles to that idea!" and immediately begin a crime spree that local law enforcement was utterly unprepared for.
After all, with great power comes a great pain in the ass. Ain't nobody got time for rescuing puppies from trees. Spoiler: I put the puppy in the tree, just to rock your worldview of what true evil actually is. Sound like a cool idea to you then, to upset the status quo and blaze your own path? Then you just might be interested in the next LEGO game, which shines a spotlight on the most nefarious individuals of the DC Universe:
In LEGO DC Super-Villains, the Justice League has disappeared, leaving Earth's protection to a newcomer group of heroes from a parallel universe, proclaiming themselves as the 'Justice Syndicate'. Renowned DC Super-Villains from the 'Legion Of Doom' discover Earth's newest heroes may not be the heroes they claim to be.
That tone looks on point! Generally, I find that the DC LEGO games are miles better than the Marvel iterations of the blocky formula, thanks to stories and characters which happen to be far goofier than what the House of Mouse would allow. LEGO DC Super-Villains will most likely be the usual LEGO game that has you busting up the joint and building your way out of trouble, albeit this time with a custom villain of your own. I think I'll just stick to my usual identity of Bad News Bonthuys then.
LEGO DC Super-Villains is out on October 16 for PC, PS4, Nintendo Switch and Xbox One. Now if you'll excuse me, I'm going to go hatch a scheme to fill the city with four-stud LEGO blocks that are magnetically attracted to the softest parts of your bare heels when you're walking around your home at night.
Last Updated: May 31, 2018