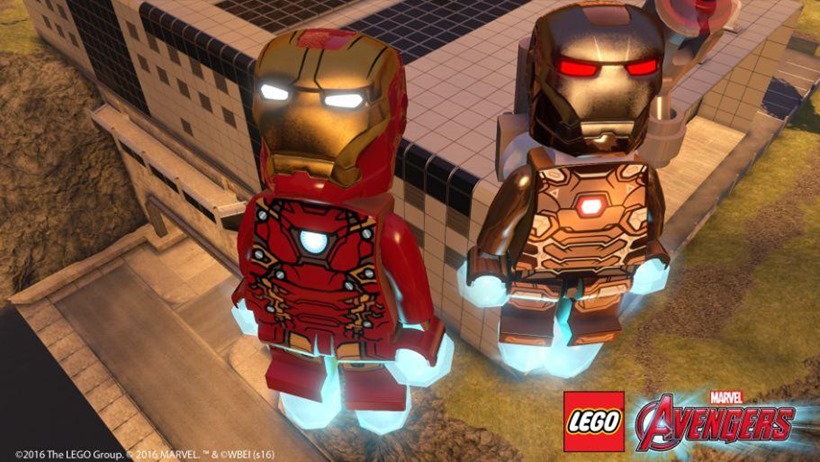 Lego games aren't really meant for us, even if they are fun. They're easy, repetitive and genuinely follow a set formula with each and every single release that arrives on shelves. Which makes them perfect for children, because let's face it: Kids aren't exactly the sharpest tools in the shed and they'll lap these games up any day of the week.
That being said, it's the fan service that has appeal for me when it comes to Lego games. The only other franchise around that can even equal the sheer output of sly references is the Arkham franchise of brooding billionaire Bat-themed brutality from the Warner Bros. and DC Comics stable. Later this month, you'll see more of that kind of fan-appreciative content in Lego Marvel Avengers, as the core game features what looks like the entire omniverse of Disney-owned characters.
And there'll also be some free DLC to dip into, on the PlayStation versions. Such content includes a few new levels and characters, based on last year's Ant-Man film and the upcoming Captain America: Civil War movie. That brings Lego Marvel Avengers content up to eight movies in total, including The Avengers, Age of Ultron, Captain America: The First Avenger, Iron Man 3, Thor: The Dark World, and Captain America: Winter Soldier.
Here's a quick glimpse at the free stuff headed your way when Lego Marvel Avengers is out later this month:
Captain America: Civil War Character Pack:
Agent 13
Black Panther
Captain America
Crossbones
Falcon
Iron Man (MK 46)
Scarlet Witch
War Machine
Winter Soldier
Ant-Man Character and Level Pack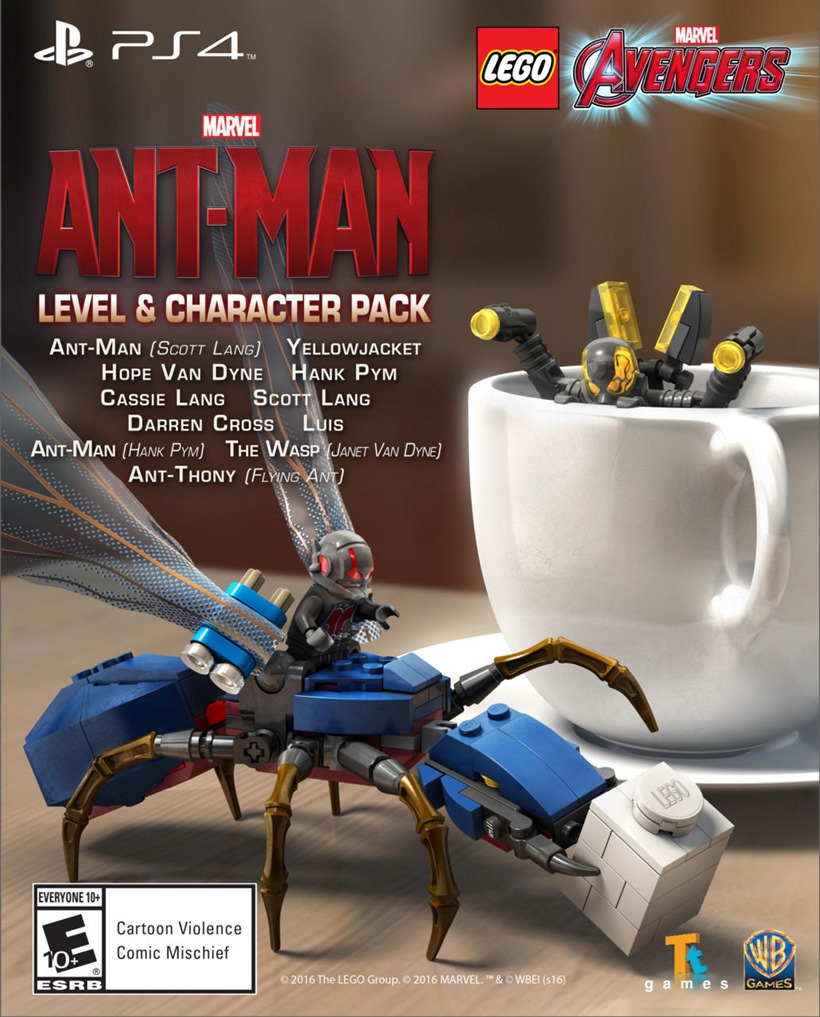 Theatrical-Based Level
Ant-Man (Scott Lang)
Yellowjacket
Hope Van Dyne
Hank Pym
Cassie Lang
Scott Lang
Darren Cross
Luis
Ant-Man (Hank Pym)
The Wasp (Janet Van Dyne)
Ant-Thony (Flying Ant)
Remember, they'll be exclusive to PlayStation 3 and PlayStation 4 owners. Lego Marvel Avengers will also be out on Xbox One, Xbox 360, PlayStation Vita, Wii U, 3DS, and PC.
Last Updated: January 14, 2016