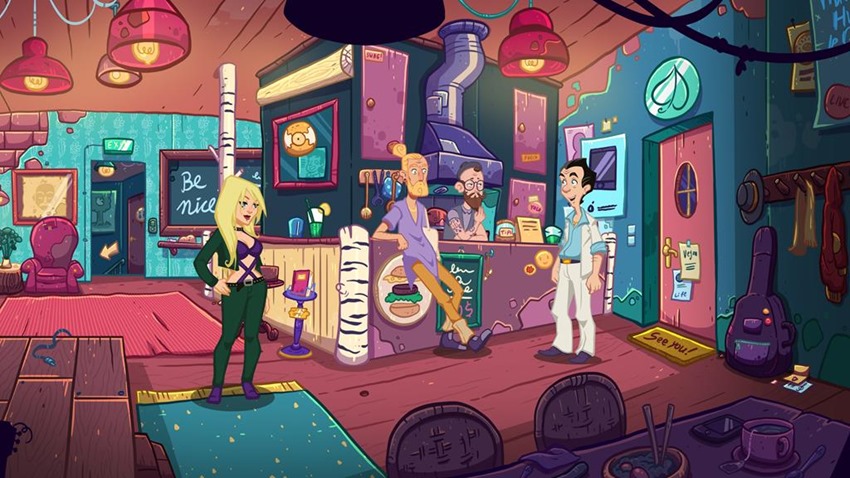 It's the 1990s. I've got a Pentium 386, I'm running DOS and my hormones are raging as I boot up some shareware for Leisure Suit Larry. Oh yeah baby, young Darryn is about to get his hands on some virtual porn without having to stay up to midnight to see E-TV's late-night softcore smut from the 1970s. PERFECT!
Times have changed since then. We've changed since then. Personalities evolve and adapt over the years, and the person that I was back then is in no way the person that I am now. Gods, I wish I could say the same for my intelligence but I knew in the 90s that that aspect of my identity would be a lost cause.
Anyway, you look at the past and you see entertainment that probably wouldn't be well received today if it was released. Breakfast at Tiffany's? A gorgeous film with a fantastic lead actress, made uncomfortable by Mickey Rooney portraying an Asian man with a performance that is so absurdly racist and is most likely the sole reason why North Korea hates the decadent west. Sixteen Candles? A touching coming of age story with actual date-rape connotations. And don't even get Australia started on how Crocodile Dundee stereotyped them into a nation of knife-measurers for most of the 90s.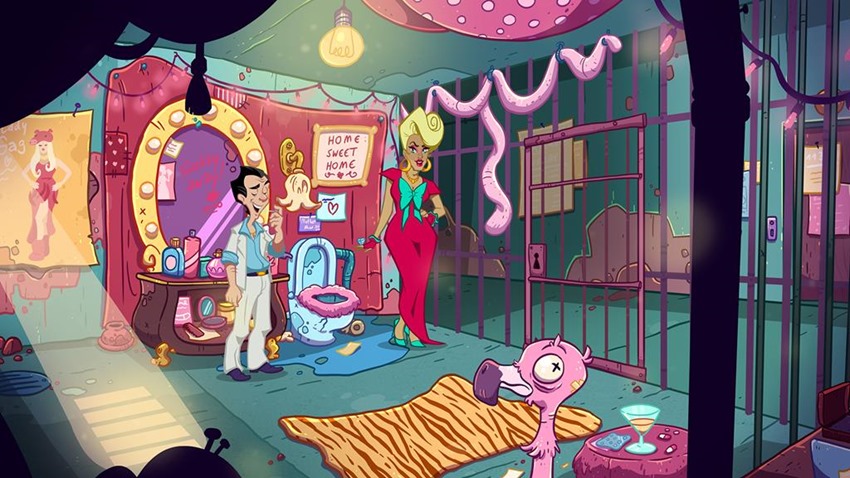 Anyway, does Leisure Suit Larry still have a place in pop culture today? Whereas the original game was actually a clever comedy of errors, follow-up games hit top gear and went for the lowest of hanging fruit, turning a clever game about having enough cash to buy a lubber into a point 'n titillate simulator.
Developer Assemble Entertainment wants to change that perception of Larry. Sure, he's still the same guy who's always on the hunt for physical love, but Leisure Suit Larry: Wet Dreams Don't Dry wants to emphasise the fact that it's a game where it's well aware of the fact that Larry is a "sexist idiot". That's…maybe not a bad approach at all. Kind of like Johnny Bravo then, but with fewer weights and karate kata mannerisms.
Assemble Entertainment has released a three-part making of series below, which you can click on. Because I embedded it below. I'm nice like that. Some NSFW content below as well, so consider yourselves warned.
I like the idea of where Assemble Entertainment wants to take Larry. Shining a more critical light on the PC gaming icon that time forgot, and actually acknowledging the past with today's different attitude may be the best route that the developer could have taken. Assemble says that humour and satire will form the crux of this rebirth for Larry, although only time will tell if they're actually successful when the game launches on November 7 for PC.
Last Updated: October 15, 2018