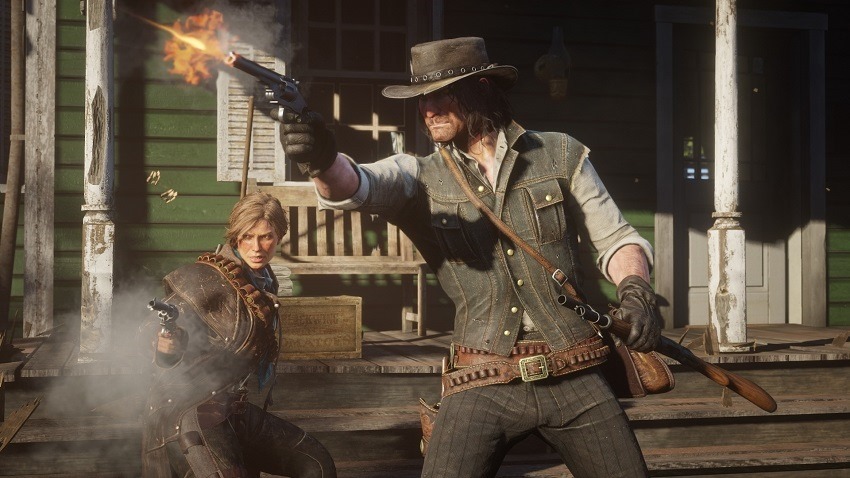 Red Dead Redemption 2 was never expected to reach the same heights as Grand Theft Auto V in terms of sales. That's from Rockstar themselves, who view the time-period and pace of the game as different enough to not appeal entirely to the same market. That was true for the first Red Dead Redemption, which managed a reasonably high number of sales over its eight years out so far. But perhaps to even Rockstar's surprise, Red Dead Redemption 2 has had a massive impact already.
Just 12 days after launch Rockstar is celebrating over 17 million copies shipped, which makes Red Dead Redemption 2 already more successful sales-wise than its first entry. Copies shipped includes sales of digital versions of the game and physical versions sold to retailers. It does not represent the physical sell-through of copies at retailers though, which means the actual figure of copies being played is slightly lower. But considering it's all profit to Rockstar, that doesn't really matter to them.
It's unsurprising to see this type of success given Red Dead Redemption 2's critical and commercial response (even if some find it underwhelming, like yours truly), and doubly so after the success of Grand Theft Auto V. With GTA Online Rockstar managed to tap into a new market of dedicated players that continuously kept the gravy train going. So much so that GTA V has now sold over 100 million copies – a figure which other publishers can only dream their IP will one day reach.
Red Dead Redemption 2 doesn't have its own online component yet, with Red Dead Online going into beta later this month. But you can be sure that Rockstar will be looking to convert that into the same success as GTA Online, which will no doubt keep Red Dead Redemption 2 selling even stronger.
Last Updated: November 8, 2018