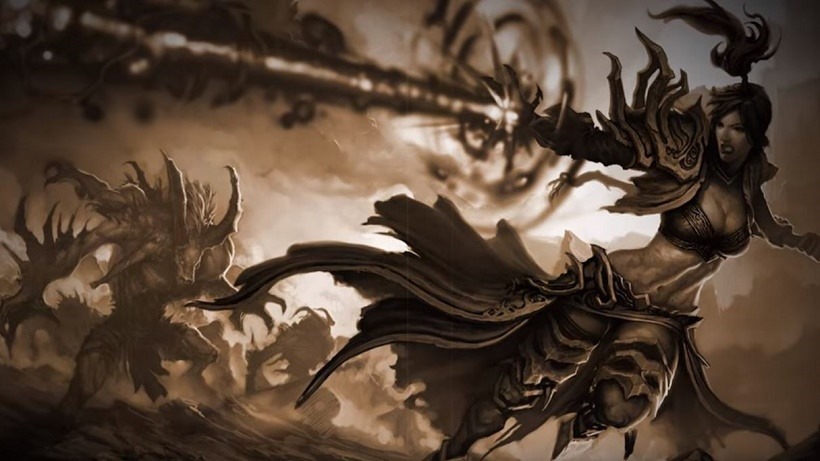 Just last week, two new characters were unveiled for Heroes of the Storm. If you thought you were going to have to wait a long time to play either of them, you'd be wrong – one of them is already available!
She's not in the main client just yet mind you, but hey, who wouldn't say no to playing Diablo III's Wizard, Li-Ming, a little earlier? She's now playable via the Public Test Realm. WINGADIUM LEVIOSAAAAAA!
A magical prodigy from an early age, Li-Ming was once a stand out pupil of Caldeum's prestigious Yshari Sanctum. Fully convinced that she was the hero prophesied to defeat the legions of hell, she left behind her teachers and travelled the world as a renegade wizard – a master of limitless arcane power. Now that path has led her to the Nexus.
I like all the spells Blizzard chose to include in Li-Ming's arsenal, except perhaps for her one ultimate, wave of force. Why on earth would anybody choose that over disintegrate? Regardless, she's the Diablo class I've been dying to play the most, so I can't wait to give her a try.
Li-Ming is not the only new addition to the PTR this week though. No, there are a lot of changes, which can all be found right here. It's a lengthy read, but the following bullet point caught my attention…
Mysterious Creature – You may find a curious creature running wild at the start of your games on the PTR, but don't worry –You'll learn more about him very soon!
Another teaser? I wonder what for? I'll have to wait for my client to finish updating before I can get any answers!
Anyways, all that's important in my eyes really is that Li-Ming is now playable. If you'd rather not dabble in the PTR, you can expect to see her in the main Heroes of the Storm client in the next two weeks or so.
Last Updated: January 27, 2016