We always knew Li-Ming would be entering the Heroes of the Storm Nexus in the near future, we just never realised it would be this soon. All educated guesses pointed to the Diablo III wizard being released next week, on February the 9th. Well, SURPRISE – Blizzard have now announced in a tweet that she will be launching today instead!
I'm not sure what time exactly she will be released, but colour me excited. This is one character I've been dying to get my hands on for a very, very long time!
Here's her Bio, and an overview of all the tomfoolery she's capable of (thanks Heroes of the Storm Gamepedia):
Li-Ming, the Rebellious Wizard, is an upcoming assassin hero from the Diablo franchise. The derogatory moniker "wizard" is often given to mages with rebellious attitudes or an obsession with power. Li-Ming displays a little of both and she's hardly ashamed of it. After all, who are they to judge a wielder of limitless arcane magic?

Li-Ming is a high-octane, mobile spellcaster that is very fragile. Killing enemies allows her to use abilities more frequently
Basic Abilities
Critical Mass (trait)
Getting a Takedown will refresh the cooldown on all of your Abilities.
Magic Missiles (Q)
Fire three missiles toward an area, each dealing 293 (153 + 3.5% per level) damage to the first enemy hit.
Arcane Orb (W)
Fire an orb that powers up as it travels, dealing 271 (155 + 3% per level) damage to the first enemy hit. The amount of damage dealt is increased the further it travels, up to 813 (464 + 3% per level) damage.
Teleport (E)
Teleport a short distance instantly
Heroic Abilities
Disintegrate (R)
Channel a powerful beam, dealing 467 (185 + 5% per level) damage per second to enemies while they are in it. The direction of the beam changes with your mouse cursor position.
Wave of Force (R)
Knock away all enemies from an area and deal 425 (168 + 5% per level) damage.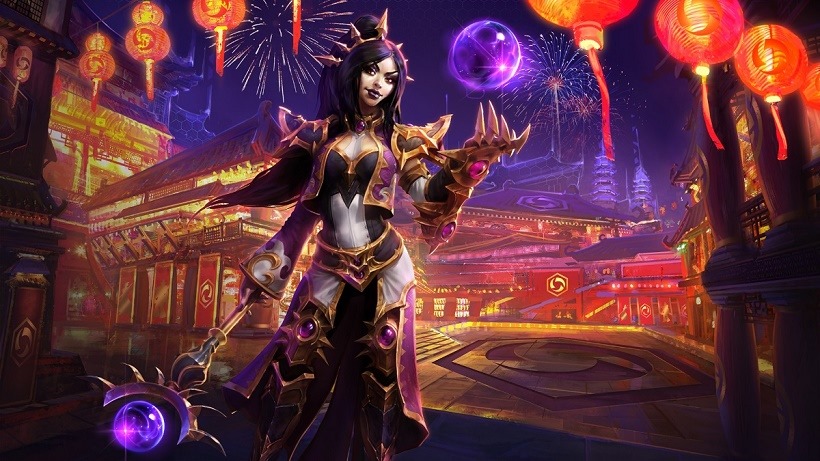 I really like that spell line up, except for Wave of Force. It just seems so underwhelming when compared to Disintegrate. Otherwise, Li-Ming looks like she will be a lot of fun to play!
Are you excited to see her entering the Nexus? Will you be throwing 15,000 gold (or some real cash) at Blizzard now, or will you wait for the price to go down before coughing up?
Last Updated: February 2, 2016