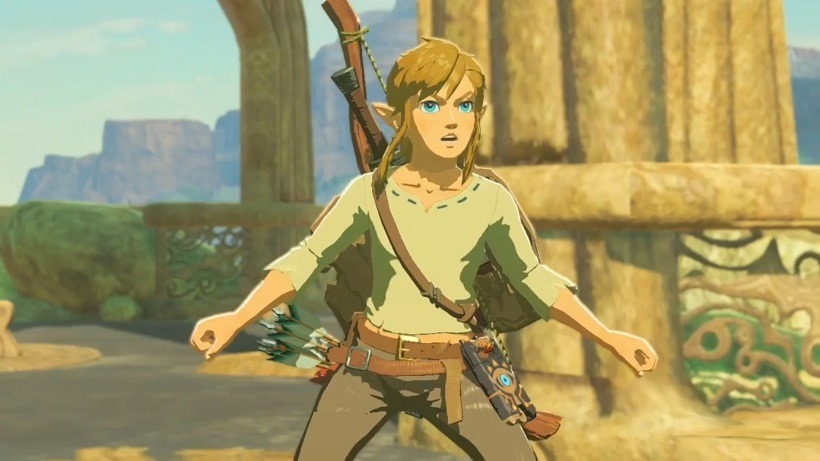 The Legend of Zelda: Breath of the Wild was my personal (and hey look, our eventual winner of) Best of Show at E3, and for good reason. It's taking an already engrossing formula and cleverly iterating on it, with a gorgeously massive open-world, new gameplay mechanics and more. One thing the long-awaited sequel isn't changing, however, is its titular hero Link – and that's never going to happen according to Nintendo poster developer, Shigeru Miyamoto.
During E3 it was revealed that Nintendo toyed around with the idea of Princess Zelda (yes, the naming character in the series for the Nintendo uninitiated) being the hero in Breath of the Wild. The idea was ultimately shot down by Miyamoto, along with any suggestions that Link could feature as a female for the first time. We know that neither are happening, and in an interview Miyamoto suggested that it will never change for the mainline releases in the series.
Speaking with Gamekult (and transcribed and translated by Nintendo Everything), Miyamoto confirmed that an experimentation with its lead Link would be relegated to possible spin-offs.
"We clearly talked with the team to make a game centered about Sheik, so I cannot say it is impossible to see something of the sort in the future, but in the classic games in the series, Link is the hero and that will not change. For the rest, you have to be patient and see what happens!"
This sentiment of course echoes that of Zelda producer Eiji Aonuma, who at E3 suggested that there would be no point for a Zelda adventure if Zelda herself wasn't the one in danger.
"…if we have princess Zelda as the main character who fights, then what is Link going to do?. Taking into account that, and also the idea of the balance of the Triforce, we thought it best to come back to this [original] makeup."
It's all a bit silly for a franchise that doesn't even take continuity to heart really, and yet seems to have such a strong grasp on what it would mean to trade up Link for a different character after a decade or two. There's no real reason why Zelda has to be the hero eventually, or why Link couldn't be something other than a boy in green robes. But the reasons Nintendo keep spewing out aren't exactly good reasons as to why it can't happen either.
Last Updated: June 27, 2016