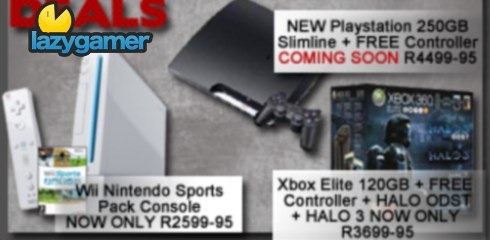 Are you just about to run out and pick up a PS3? Well hold your horses as CNA has just announced that it will be soon be selling a 250GB PS3 Slim for R4499.
Apparently it's coming with a Free controller as well but it's hard to say whether they are just using marketing speak here since it comes with a bundled controller by default or if it's actually going to have 2 controllers…
If we ever receive more official information in regards to this or other local offers we will be sure to pass them on.
[Thanks JP for the tip]
Last Updated: October 2, 2009