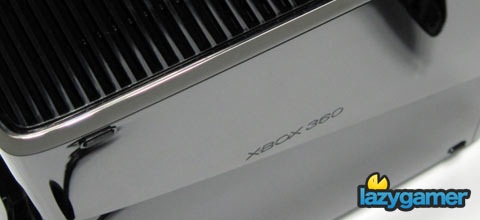 So Microsoft has finally announced the official Kinect pricing which we posted about earlier as well as belatedly announcing that they will be releasing an Arcade version of their upcoming Xbox 360 S.
As a quick sidenote, Microsoft themselves don't recognise the Xbox 360 S moniker and refer to either the 250 GB Xbox 360 or 4GB Xbox 360.
Anyway so the local pricing has been announced and I have to admit I am finding it a little hard to accept.
The Kinect peripheral will be bundled with Kinect Adventures and will be available to purchase as a standalone unit for R1 999.
The new 4GB Xbox 360 will be available on the 20th of August locally for R2 399, which also hopefully means we will be getting the 250Gb at the same time.
If you are just getting into the Xbox 360 world then you can grab yourself a bundle which includes the Xbox 360 and Kinect for R3 699 and the only nicely priced news of the day is that the Kinect games will be retailing for R399 locally.
Their has been no mention of the price for the 250Gb Xbox 360 model locally (R3 699) but it should be the exact same price as the current 60Gb model according to what we were told at E3.
The only games announced so far are Kinect Joy Ride, Kinect Sports, Kinectimals and Dance Central.
Personally I would say the top 2 games are Dance Central and Kinect Adventures but I know many people would disagree with me on that one.
Last Updated: July 20, 2010