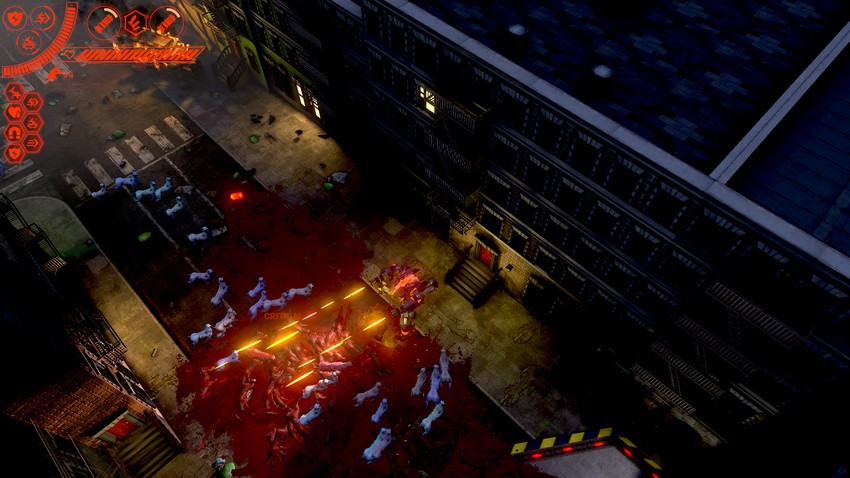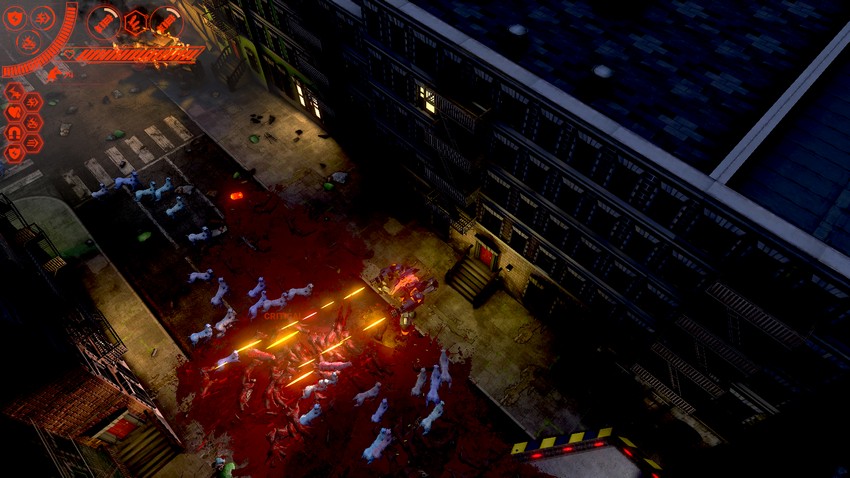 Game developers make false advertising promises all the time. It's just the nature of the hype game (and about 50% of Peter Moleyneux's career). South African developers RogueCode are different though. When they claimed that they had made "the world's best mass llama-slaughter roguelike-lite-ish couch co-op twin-stick top-down shooter," they weren't exaggerating one bit.
Of course, it's the world's only mass llama-slaughter roguelike-lite-ish couch co-op twin-stick top-down shooter, but let's not dwell on that little technicality! Especially since we have better things to do, like getting all excited that Vicious Attack Llama Apocalypse can now be added to your wishlist on Steam!
The Durban-based RogueCode – which takes its name from the online handle of its founder, Windows Phone developer Matt Cavanagh – actually first started developing VALA (as it's more conveniently called) a number of years ago for the Windows mobile platform. The alpha hit Windows Phone back in February 2014, where it did very well in downloads. This was just the prototype though as RogueCode decided to instead build this game for real, from the ground up, for PC and Xbox One, with the last few years seeing them polish their mech vs llama slaughterhouse to amazing levels.
Here is what we've achieved over the past 2 years committing our lives to llama slaughter #screenshotsaturday #madewithunity #indiedev pic.twitter.com/VIF4KFEC4x

— VALA (@VALA_game) June 3, 2017
The game has drop-in/drop-out local couch co-op for up to 4 players, with randomly generating cities for you to play through ensuring a unique experience each time. There are dozens of weapons and perks to unlock for your mech, including a newly added AI controlled bot that will help you lay waste to the llama horde. VALA will boast a campaign mode, which will see you play from level to level as you try to get to and take down the Llamanati, or you can just kick off an endless wave mode to just shoot around for fun. VALA is a bit gory, with bodies exploding everywhere, but RogueCode has built in an option to turn off all the gore for more sensitive gamers.
Physics gone-wild in @VALA_game #ScreenshotSaturday #GameDev #IndieDev #IndieGame #MadeWithUnity pic.twitter.com/xQpa6T61gy

— Matt Cavanagh (@RogueCode) April 22, 2017
I was lucky enough to get a decent amount of hands-on time with VALA on Xbox One at EGE last year, and I have to say that I loved every second of it. It boasts gorgeous, colourful visuals that just pop off the screen, tight controls to unleash mech hell, depth to the combat and weapons you can use, and has a top notch physics engine to let you send objects/bodies flying as you use destructible environments. Most importantly: It's a crap load of fun with an irreverent sense of humour! Oh and tense! If you've never had a fear of waves of llamas overrunning you while you're piloting a robotic frame of death, well you're about to develop one as the co-op madness will have you breathlessly screaming at your fellow mech pilots as you frantically try to fight your way to the end of levels.
RogueCode are yet to give an actual release data for VALA other than "In the year of our llama, 2017" but according to the correspondence we received from them "It'll be out fairly soon, we're just polishing some stuff and testing it with some people". I can't wait to play it some more.
PS: In case you're wondering why llamas, it's rather simple according to Matt: "Because 9/10 of the imaginary fortune-tellers we asked predicted that llamas were a greater real-world threat than zombies." Sounds legit to me.
Last Updated: July 6, 2017