For the past few weeks I've been using Logitech's G Pro Wireless mouse. The company has been at the forefront of wireless technology thanks to a focus on research and development, and the Logitech G Pro wireless feels like the culmination of years of design. Traditionally, wireless mouses aren't favoured by serous gamers because of the pervasive perception that they fall apart in three key areas; there's input latency introduced by it being wireless, they have awful battery life and, because they're stuffed with batteries, they're too heavy.
The Logitech G Pro Wireless suffers from exactly none of these problems. Multiple technologies converge to deliver what could be one of my favourite mouses. You'd imagine that the G Pro Wireless would effectively be an untethered version of the existing, corded G Pro mouse – but it's not. It shares a bit of DNA though, as it's also been design with input from over 50 esports pros. Instead of a simple re-appropriation, it features an all new shell and design that genuinely, and thoughtfully ambidextrous. The shell is symmetrical, and a little smaller than many others in its class. It's perfect for fingertip or claw grip, and should be fine for most who use palm grip, unless they have monstrous hands. Strong magnets on the underside hide a recess that holds the included USB dongle. If you have a Logitech PowerPlay mat, you can replace the cover with the puck to enable perpetual charging.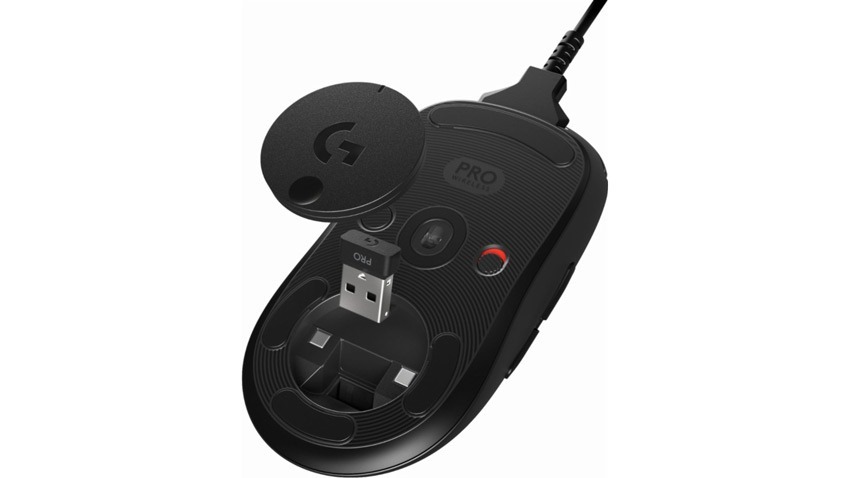 It's sleek and matte, without any of the rubberized grips on the side that adorn many premium mouses. I prefer this, as I find the rubber uncomfortable, and something that's prone to eventually becoming sticky, no matter how much it gets cleaned. It's simple and surprisingly elegant; there's not much visually arresting about the G Pro Wireless.
There's a simple RGB logo in the palm area, along with independently controller indicator lights for the DPI settings. Apart from the usual collection of buttons – that's the two primary ones and a middle button on the scroll wheel – there is a pair of buttons on either side of the mouse. What makes the mouse truly ambidextrous is that you can remove the buttons from either side to prevent mis-clicks, replacing them with non-functional barriers if you wish. Of course, they're all programmable through Logitech's Gaming software or the early access G Pro hub, which lets you assign functions and macros as you like. Curiously, the button to switch between DPI settings isn't located below the mouse wheel as it is in almost every other gaming mouse.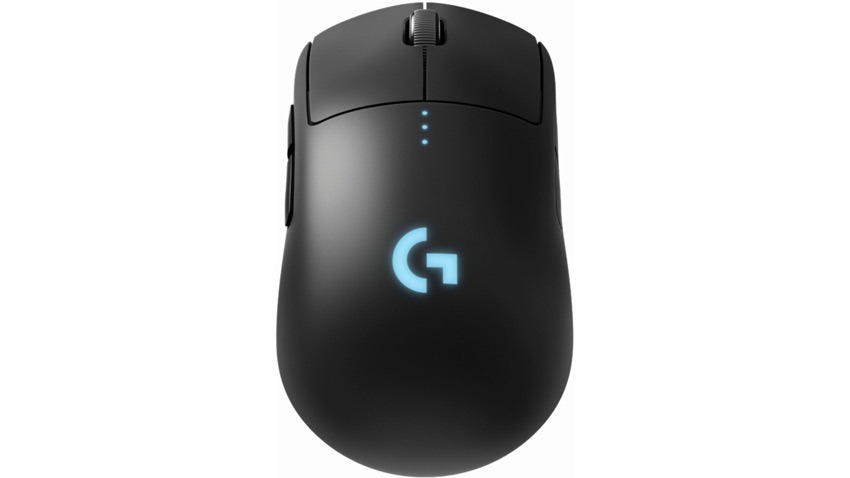 For some unfathomable reason, it's on the underside of the mouse, so you have to turn the mouse upside down to switch. I'm not the sort of gamer who generally does that on the fly, so it didn't really affect me, but it's a baffling decision, and something to consider if you do habitually change those settings. You could, of course, reassign the function to one of the side buttons, though you do then risk pressing it by accident. It is, thankfully, about the only complaint I have about an otherwise exceptional mouse.
For starters, there's no perceptible input latency. Logitech's lauded Lightspeed technology means that the end-to-end latency is frequently lower than what you'll find on many wired devices. The battery issue is also moot. In the weeks that I've had the G Pro wireless, I've charged it twice, getting roughly the advertised 40 hours of usage between charges. Mind that that's actual usage, not accounting for standby time at all. Paradoxically, this wireless mouse comes with one of the best cables you'll find in a mouse. It's a standard micro USB connection, but it's shaped like a trident and hooks right in there. It's not braided, but it doesn't need to be – and yes, unlike some poorly designed mouses, you can play while you charge.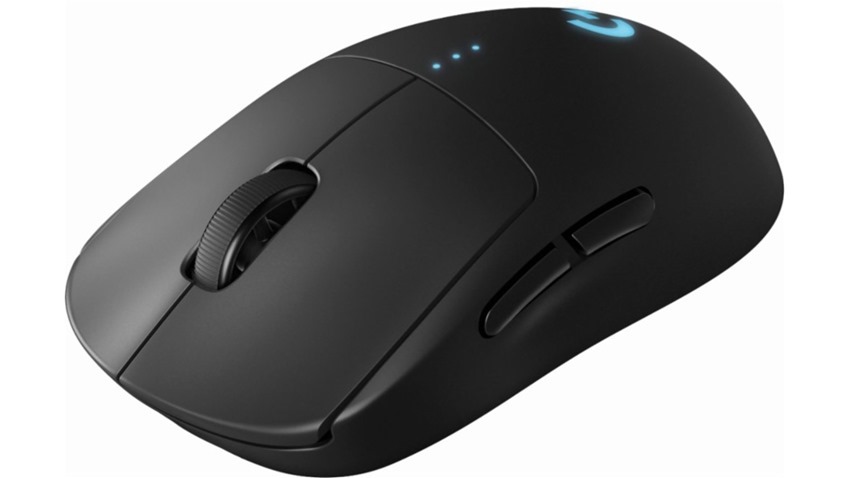 Actual performance is fantastic too. It uses Logitech's newest HERO sensor, which scales all the way up to 16000 DPI. It's effectively a more power-efficient version of the PMW3366 sensor that Logitech developed in conjunction with Pixart, only with much more power efficiency, making it perfect for wireless. Like the 3366, it's "flawless" sensor, which means that it translates your motion 1:1, without any angle snapping, or jitter. There are no prediction algorithms or acceleration, so any missed shots fall squarely on you, and not the hardware.  The mouse buttons have a nice tactile click, and the rubber-bedecked middle button offers some very light resistance. There's a nice, but light bump to scrolling, which is also very quiet. I do miss Logitech's button that unratchets the scroll wheel allowing for scrolling with reckless abandon, but I understand why it's been left out.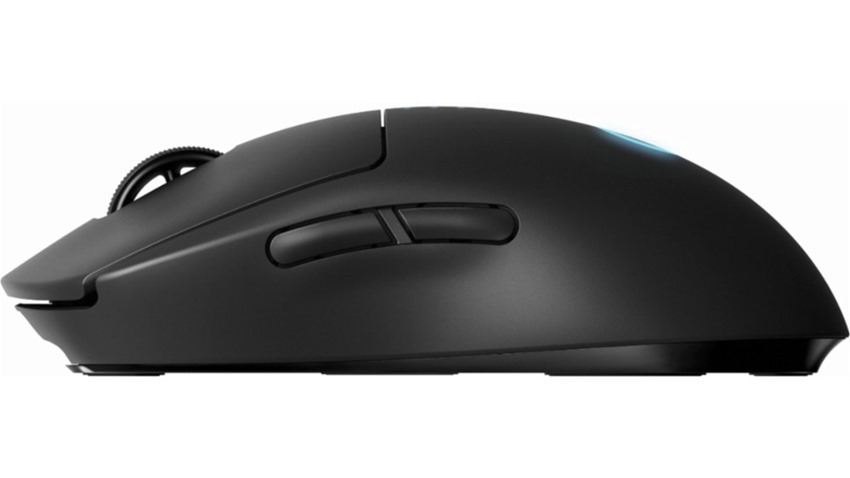 One of the most incredible things about the Logitech G Pro wireless mouse is its weight. While it's not quite as feather-light as something like the FinalMouse Ultralight Pro, it clocks in at under 80 grams. Most wired mouses weight more than that and this one has a battery stuffed in it. It's superbly comfortable to use for long periods, making it one of the best gaming mouses I've used.
It's not a flashy piece of equipment. It's a custom-design tool that focuses on what it needs to do – and it does that thing very well. It is a little on the expensive side ($149 on Amazon – with no local price indication just yet), but you really do get what you pay for – and what you're paying for is pretty damned close to perfection.
Another mouse to try is the honeycomb mouse. Read our article here.
Last Updated: September 23, 2021