Logitech's stalwart G430 headset has become a favourite for many gamers, thanks to its sturdy design, decent feature set and budget price point. Its now received an update in the form of the G432, a new budget headset entry from Logitech that doesn't do very much at all to change the aesthetics but makes great enhancements where they actually matter. The drivers have been given a suitable upgrade, as has the microphone.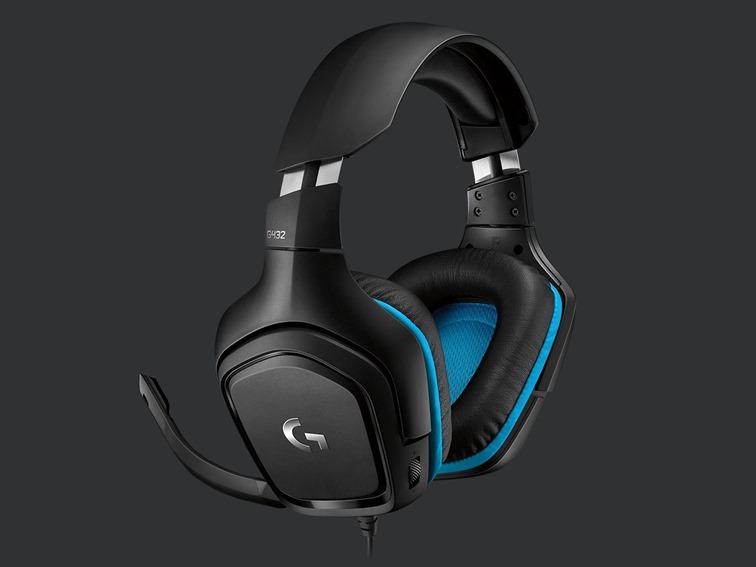 As I said, it looks nearly identical to the half-decade old G430, so its design is perhaps a little dated, with its angular aesthetic. The headset's all black, save for accents around the cup that are in Logitech's favoured light blue. Each cup has an embossed "G" on it in shiny silver plastic.
The cups are lined with a very plasticy faux leather , while blue mesh covers the drivers. The headband is made of metal and rubber, cover at the top in matte plastic, with a bit of pleather cushioning for the bit that sits atop your head. The adjustable headset isn't graded, so while adjusting it elicits a mild click, it's difficult to position it just right. Both cups can swivel on the band, with each cup held by a Y-Bracket that allows for lateral swivelling. Despite this, and despite the headset being comfortable to wear, I did find that it was still a bit tight, and leads to pinching after a few hours. I have what I'd call a medium-sized noggin, so expect it might be similar for most people.
The right cup is home to the headset's accoutrements: a nicely knobbled volume dial, and a flip-down, non-removable microphone. There are no RGB lights or anything fancy; this is a budget set. The headset's single cable, an unbraided, suspiciously thin bit of rubber is about 2m long and terminates in a single, 4-pole 3.5mm jack. That makes the headset suitable for use on just about everything. It'll work with your PC, your PS4 and Xbox One through the controller ports, the Switch when it's undocked, and your mobile phone. To expand on the headset inputs though, Logitech has graciously included a 3.5m splitter, letting you plug it into PCs that use disparate ports for headphones and microphone. Also included, and the better option if you are going to use the G432 on PC, is the USB sound cart that has a 3.5mm jack on the end of it.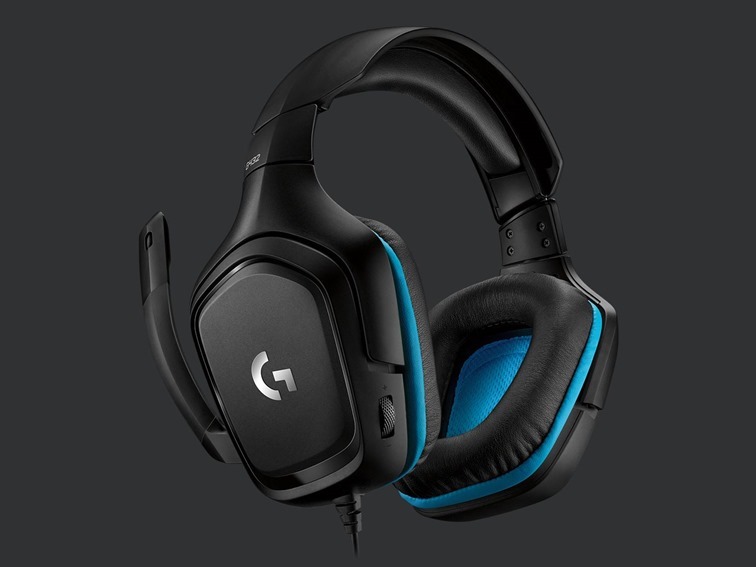 For starters, you'll need this to enable the faux DTS Headphone: X 2.0 Surround Sound – which you'll do using Logitech's G Hub software. It not only allows you to switch on surround sound, but also gives you a decent equaliser to play with. It comes packed with 10 presets – called moods here – that let you tweak the sounds to your liking. There's independent control of each of the 10 EQ bands too.
Personally, I'm still not a fan of any simulated 7.1 solutions, and that's no different here. While the test sound in the G Hub is impressive enough, in real-world use I find it muddles audio too much. While it does improve sound separation, it does so at the detriment of sound quality, also reducing bass levels enough to reduce the punch and impact. I definitely prefer it in stereo mode, where it actually sounds rather good. I used it all of last weekend playing through Control, which is a game that relies on audio for its tense and creepy atmosphere. Sound reproduction is great, with the game's atmospheric audio and the direct effects of gun battles coming through with clarity.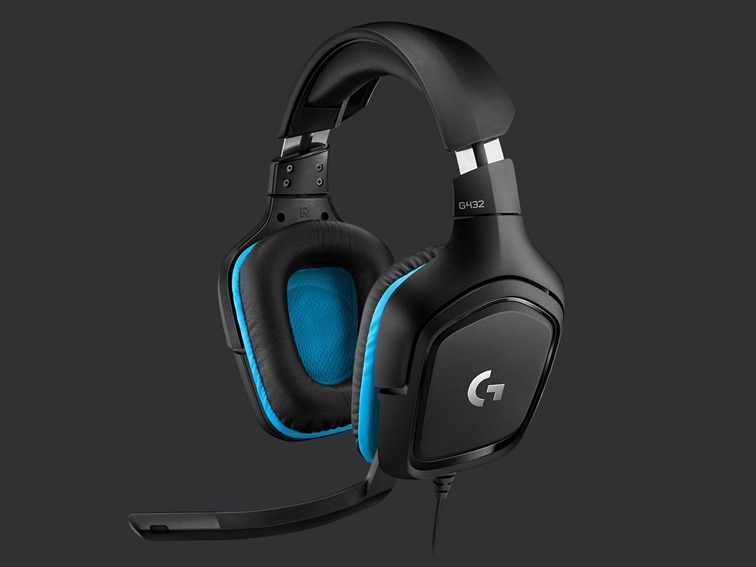 Logitech has also vastly improved the mic this time around, so if you plan on taking it online, it's now adequate for the purpose. I still wouldn't use this for recording of any sort, but it's more than good enough for chatter online. I do wish it was more inconspicuous. It's a flip down that isn't recessed into the set, and I'd have liked it to just be a bit more out of the way, but that's a personal thing. For desktop music listening purposes, it's also good. Its sound signature – at least when using the USB dongle – is nice, with crisp, sparkling highs, a nice clear mid range and a decent bass that isn't overpowering. That changes a bit when it's plugged in just with the 3.5mm jack though. It sounds significantly more muddy and washed out – and unfortunately that's the sort of sound I got when used on other 3.5mm devices.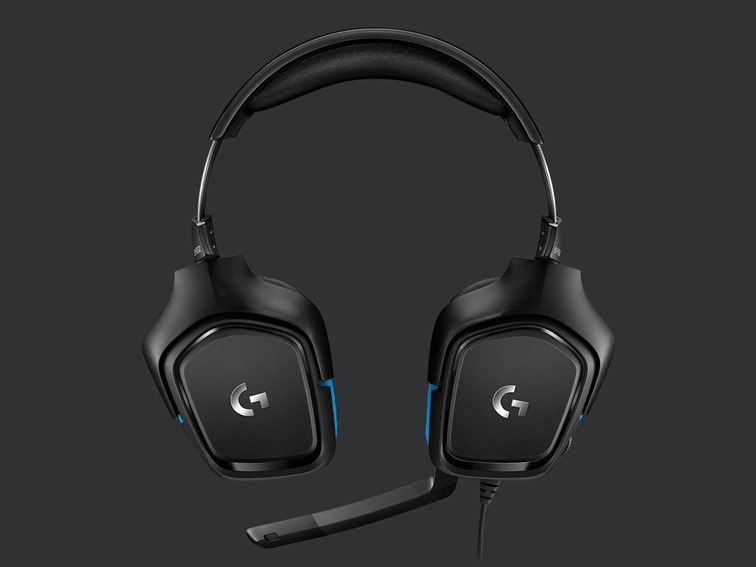 It's a good set, but it has a price problem, especially locally. While it has a sticker price in the US ($79), it's regularly available for $50, putting it up against other budget sets like the Steelseries Arctis 1. Locally, with its price ranging between R1300 and R1600, it's up against better sets like the Arctis 3, Sennheiser GSP300 and Corsair Void Pro. For not very much more, you could even get Logitech's own, now discontinued G633 Artemis Spectrum, an older, but far better set with RGB and better drivers.
Last Updated: September 10, 2019
Logitech G432 7.1 Surround headset

Logitech's G432 update brings the G430 into 2019, with an improved microphone and a better pair of drivers. It sounds fantastic for a budget-minded headset, but at its price point goes up against other sets that might be better value propositions.