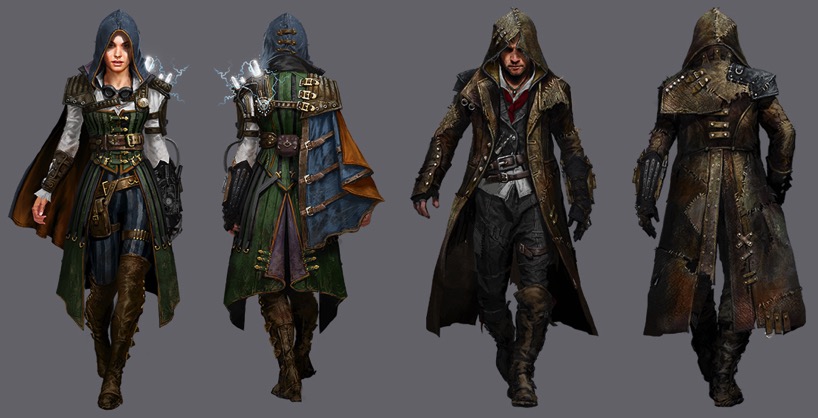 I'm a bit confused by Eagle Vision in Assassin's Creed. Wasn't it originally something that only Desmond's line could do, and once he learned about it he could use it in the modern age, too? Now it seems to be something that all assassins can do, but training in the animus doesn't necessarily mean that skill carries into the current day. Whatever the reasoning for it, I do still enjoy eagle vision, complete with the screech when you jump, and this video looks cool, even if it is a bit random.
I have no idea why the team from Ubisoft thought they needed to fly an eagle over London with a 4k camera strapped to its back. I also have no idea why they chose an American bald eagle to show off the British capital. Whatever the thought process that went into it, though, it makes for a pretty cool bit of footage to help promote the locale used in the next Assassin's Creed game.
Meanwhile, over on the UbiBlog, we find out that there will be two new costumes available for the Frye twins. On 17 November you can pay homage to Mary Shelly with a Frankenstein's monster inspired outfit for Jacob, but I'm much more intrigued by the new threads for Evie. From 3 November you can get her "Dr Daniel's Garments" outfit that adds a bit of spark to Evie's fashion… no, literally. She is going steampunk with a weird arc reactor built into her shoulder. I have no idea how that works, but I desperately want a version of this. Please won't someone make it for me so I can cosplay as SteamPunk Evie? No, not for rAge, but for every day life – I'd go to Pick 'n Pay in this outfit if I owned it.
Last Updated: October 16, 2015